UPCOMING: BE BASQUE TALENT CONFERENCE (11/11/2017, Munich, Germany)

The 10th Be Basque Talent Conference will take place next 11 November 2017 at the Nemetschek Business & Conference Center in Munich.
More than 20 Basque companies and numerous highly-qualified professionals who are developing a career at the international level will meet at this one-day conference. The event will give the participating professionals the opportunity to learn, among other things, about the current and future socio-economic, scientific and technological situation of our territory.
Moreover, issues related to talent mobility will be discussed during the conference and attendees will have the opportunity to participate in thematic workshops and have informal meetings with the various organizations which will attend the event.
Those interested may register here.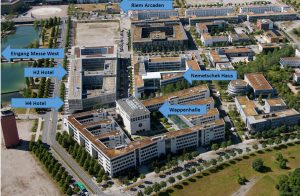 Venue: Nemetschek Business & Conference Center
Registration deadline: 30/09/2017
Limited capacity