Basque Country is waiting for you
Get to know us
In the Basque Country, innovation and excellence reach haute cuisine too. The region has the highest concentration of Michelin-starred restaurants per capita in the world. Four out of the seven restaurants in Spain with the coveted star can be found in the Basque Country.
Many a culinary critic remarks that one of the places in the world with the wealthiest of culinary delights, and the most prestigious restaurant guide in the world, the Michelin guide, confirms this. The Basque Country has as many as 28 Michelin stars for 19 restaurants spanning the three Basque provinces.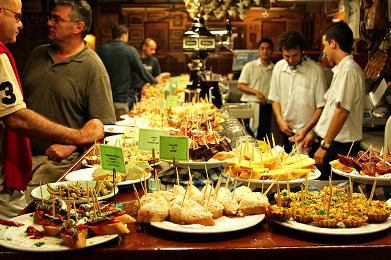 The big winner in this year's edition, also on the Michelin Red Guide Spain & Portugal 2013, is Azurmendi, in the Basque Historical Territory of Bizkaia, owned by chef Eneko Atxa, which has got its third star, thus joining the Basque culinary Olympus made of Martín Berasategui, run by the chef of the same name, Akelarre, Pedro Subijana's eatery, and Arzak, owned by Juan Mari Arzak. With this newly added star, the Basque Country has become the autonomous community with the highest number of three-starred restaurants: four. Close behind, with two stars, comes Mugaritz, the restaurant of Andoni Luis Aduriz.
Quality and gastronomic prestige
In addition to the Michelin Guide, the quality and great flavours of Basque restaurants are recognised in 'The World's 50 Best Restaurants', a list annually produced by the prestigious British magazine Restaurant. This year, as many as five of the best 35 on the list are Basque restaurants. They are all located in an area with a radius of about 50km and belong to a region with a population of 2 million. They are Mugaritz, Arzak, Azurmendi, Asador Etxebarri and Martín Berasategui.
The best-ranked among them is Mugaritz, boasting the sixth place overall. It is followed by Arzak, the restaurant run by Juan Mari Arzak.
Eneko Atxa's Azurmendi, which continues to be on the rise after getting its third Michelin star in 2013, climbed to 26th. Last but not least, Asador Etxebarri and Martín Berasategui were 34th and 35th, respectively.
Moreover, two of them got special Restaurant awards as well.Asador Etxebarri was chosen as the best grill house, whileAzurmendi, made from environmentally-friendly materials and making use of renewable energy, was considered to be the most sustainable restaurant 2014.
Another renowned chef is Álvaro Garrido. His restaurant, Mina, in Bilbao, has been awarded its first Michelin star, so now there are a total 14 Basque restaurants that have one of these accolades. Seven are based in Bizkaia.
These restaurants serve the best local products, from fish and shellfish freshly caught in the Cantabrian Sea to excellent labelled meat so tender that seems to melt in your mouth. And to quench patrons' thirst, they offer exclusive wines from prestigious wineries. And all of them create real cuisine d'auteur.
Below you will find a list of the Michelin-starred restaurants in the Basque territories, where you can taste excellent menus and check first-hand why they deserve their international fame:
BIZKAIA
Three-star restaurants:
One-star restaurants::
GIPUZKOA
Three-star restaurants: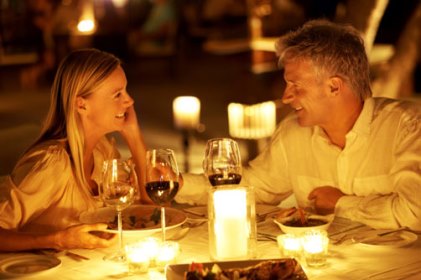 Two-star restaurants:
One-star restaurants:
ÁLAVA/ARABA
One-star restaurants::