Enrolment open for 42 Urduliz, the programming campus for the digital professions of the future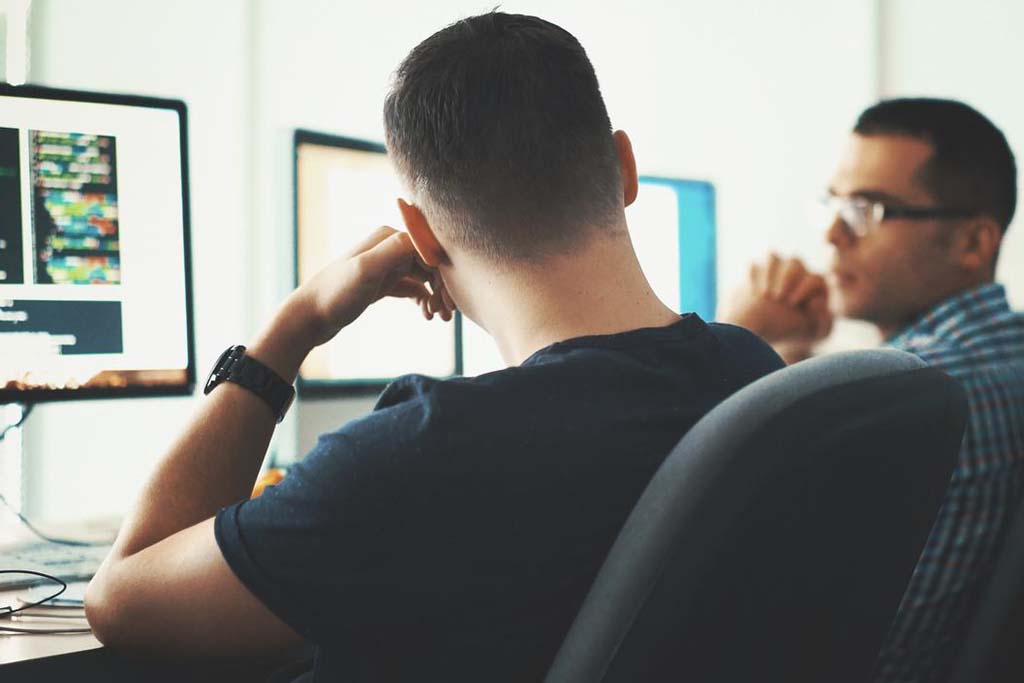 The successful programme created in Paris and now running on 33 campuses in 22 countries, has arrived in Bizkaia
It will train future programmers and qualified digital professionals to meet the new employment challenges
Applicants who wish to register must visit the website 42urduliz.com, fill in your basic information and pass two online tests.
No previous training or qualifications are required for admission to 42.
42 Urduliz, the new programming campus that prepares for the digital professions of the future, powers up. Anyone who wants to be part of this project can register now at 42urduliz.com, filling in their basic details and then passing two online tests: a 10-minute memory exercise and a 2-hour logical thinking-maths test. This is the first phase of the tests required to enter the new campus, which will open its doors for the first semester of 2021 in the Urduliz Tower in Bizkaia, a five-storey space with 2,400 m2 and a capacity for 600 students that will assist in training today's digital professionals.
Once the online tests have been passed, candidates must stay alert for the announcements of the "pools" (registration until full capacity is reached). This final test, the hardest and most demanding, assesses the real potential of the candidates to secure their final place in 42 Urduliz. During the 26 days they will have to carry out a total of 13 projects and will spend an average of 10-12 hours a day at the academy. Throughout this time, candidates will be facing what will be the closest thing to their daily lives in 42, the philosophy of working on the campus:
They will have to find ways to adapt, to handle setbacks and to solve new challenges.
Free of charge, on-site and open 24/7, the 42 programme is backed by international success at more than 20 campuses. To be admitted to the 42 Urduliz Academy you don't need any previous technical knowledge or any kind of qualification, you just need to be over 18, be willing to learn, have the right attitude and perseverance and embrace working with others as a maxim. It is a new concept by which the student learns to learn and freely chooses their path.
The methodology and philosophy of 42, a safe bet
The new challenges and opportunities of the digital revolution are forcing professionals to engage in life long learning, a continuous learning process to remain competent in the labour market throughout their career.
The 42 methodology, which has now arrived in Urduliz, Bizkaia and has been successfully introduced in Madrid for a year, prepares society for this new employability. This programme, backed by its success at more than 20 campuses around the world, aims to train future programmers and qualified digital professionals so that they can meet the new employment challenges, digital profiles which, after the pandemic, are needed more than ever to revive the economy.
The 42 model embraces the challenge of offering job opportunities in technologies such as cybersecurity, Big Data, Artificial Intelligence, Blockchain or IoT, among others. A pioneering and disruptive methodology, based on peer learning, gamification and self-learning, which has produced outstanding results such as 100% employability in more than twenty countries and an average of eight job offers per student during the time they are in the programme.
The 42 model is growing
With 42 Urduliz, Fundación Telefónica and the Bizkaia Provincial Council take another step forward and prepare for the professional scenario of the future. They want to jointly respond to the needs of the labour market and prepare society for the new digital professions, within a framework, Bizkaia, which will become a showcase for innovation and which is firmly committed to attracting technological talent and to promoting digital training for society as a whole.
42 Urduliz, in Bizkaia, follows in the wake of the Madrid campus, launched a year ago and now in full swing, as well as that of Malaga and Barcelona, which will also open their doors in 2021. In fact, the expansion into Spain is supported by the success of the Madrid academy, which, with just one year promoting digital training, has already enthused those who want to grow professionally in the digital field. More than 26,000 people between the ages of 18 and 61 have registered, data that confirms that it is a space open to everyone and that more than 1,300 people have already visited, fascinated by its methodology.
About 42 global
42 is the first campus to offer education through programming free of charge and open to everyone, regardless of their background, from the age of 18, with proven success. Its educational model is based on peer learning:
participatory, without classes and without teachers, allowing students to fully express their creativity through project-based learning. 42 was founded in 2013 in Paris, when the IT industry was affected by a severe shortage of programmers. In order to mass train the best professionals of tomorrow, regardless of their origin, 42 is expanding internationally and the 42 Network is active in 22 countries with 33 campuses. The countries are Armenia, Australia, Belgium, Brazil, Canada, Finland, France, Germany, Italy, Japan, Jordan, Malaysia, Morocco, the Netherlands, Portugal, Russia, South Korea, Spain, Switzerland, Thailand, the USA and the United Arab Emirates.