Highly qualified international professionals know the mining area, motor of the Basque industry within the activities of the Relocation service of Bizkaia Talent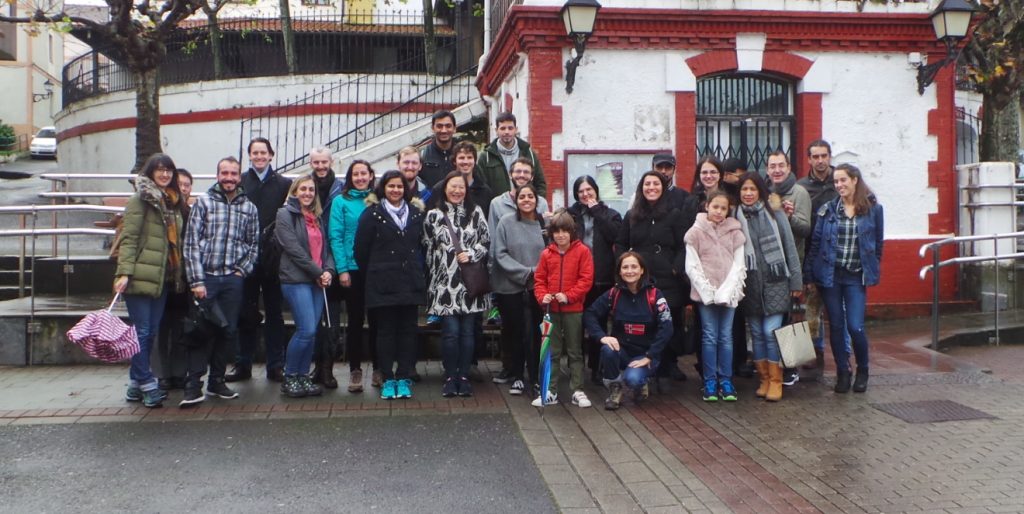 On November 25, a group of about thirty highly qualified international professionals, together with their families, visited the wonderful Cultural Park of Mining, hard transformed by an intense period of mining, and that has given way to a friendly landscape dotted with history.
All these professionals who come from different countries such as Albania, China, the Philippines, Italy, India, Iran, Ireland, the United Kingdom, Japan, the Netherlands or Spain are users of the Relocation service that offers both them and their families a guidance and personalized professional advice on their social and work integration.
During the day they were able to visit the Mining Museum of the Basque Country, located in Gallarta, to see first-hand countless testimonies that demonstrate the importance of mining: calcination furnaces, railroad lines, aerial trams for ore transport, inclined planes and loading docks.
Later, they met an old mining town in La Arboleda where iron ore was mined years ago and which is now converted into a space for leisure and recreation.
The visit ended with tasting the typical dish of the area: ALUBIADA con Sacramentos, and despite the rain, they walked through the area.
The professionals who participated in the activity are currently developing their professional work in prestigious Basque organizations such as IDOM, BCAM, University of Deusto, BC3, UPV / EHU, Ikerbasque, Tecnalia, BIOLAN Microbiosensors S.L and OSASEN S.L Sensors, among others.