International professionals visit Bilbao City Hall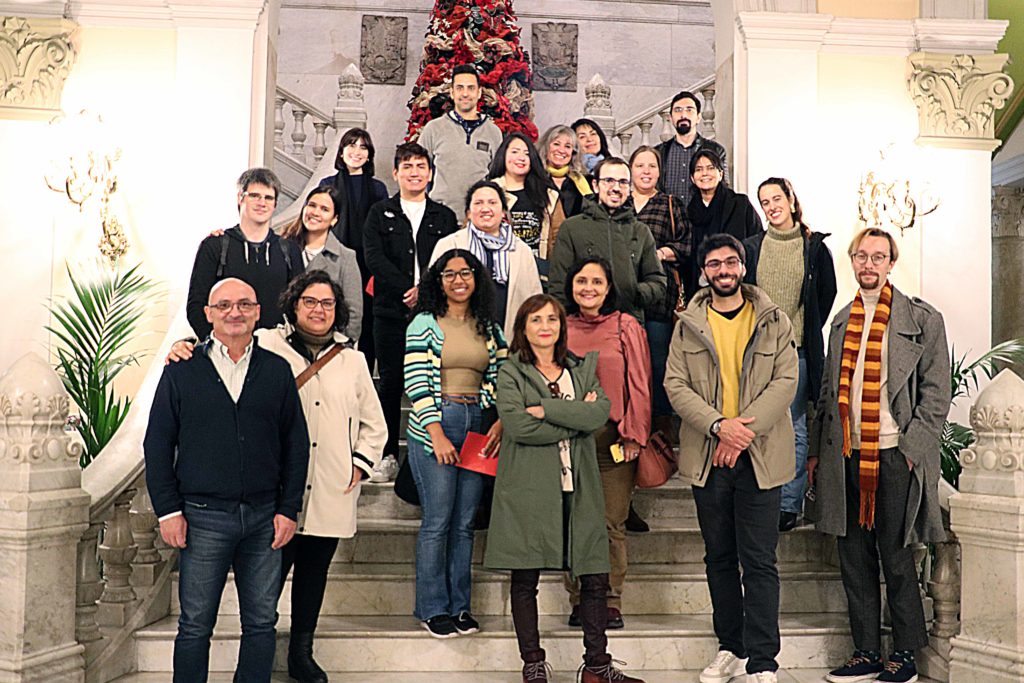 A group of twenty postgraduates and highly qualified professionals and their families enjoyed a guided tour of the City Hall of Bizkaia's capital.
On the 25th November Bizkaia Talent carried out an activity with the participation of users of the Relocation & Be Basque Dual Career Centre service and the postgraduates of the Be Basque Ambassadors program. Such activities of a socio-cultural nature are held every month and their aim is to promote interpersonal and professional relationships to enable people to integrate more easily into society.
On this occasion the participants visited Bilbao's City Hall, where they learned about the history and the historical and artistic patrimony of the building which was designed at the end of the 19th century by the architect Joaquín Rucoba. The participants of the event were treated to a viewing of the Mayor's Hall, the Arabic Chamber, the Plenary Hall and the Imperial Staircase, and they were even able to walk out onto the balcony of the main building.
Postgraduates and highly qualified professionals from the following different countries participated in the activity: Argentina, Chile, Colombia, Ecuador, Georgia, Iran, Italy, Mexico, Peru, Dominican Republic, Sudan and the Spanish State. All of them are currently studying or working in the following organizations: Instituto Biofisika, Bridgestone, Fundación Tecnalia Foundation, UPV/EHU University of the Basque Country, Orkestra, University of Deusto, Mosaikus, BCAM, BCMaterials and 42Urduliz Fundación Telefónica.