The international community makes a visit to Santa Catalina Lighthouse on the coast of Bizkaia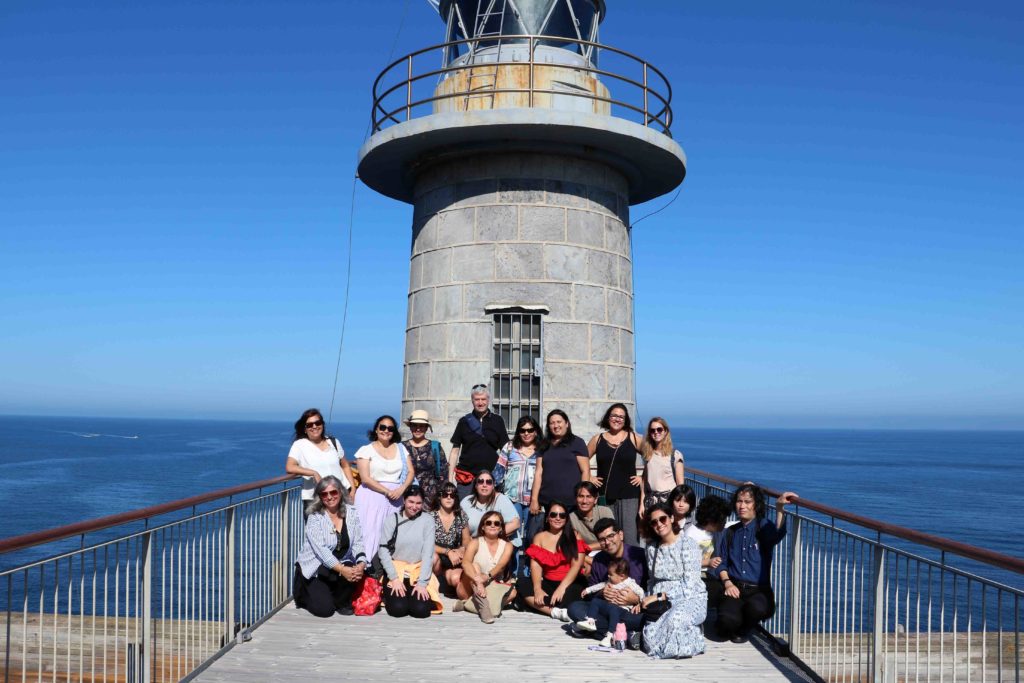 A group of twenty highly qualified professionals become fully immersed in the world of lighthouses and navigation techniques.
On the 7th of October Bizkaia Talent carried out a new sociocultural activity, on this occasion on the coast of Bizkaia. Users of the Relocation & the Be Basque Dual Career Centre service visited the Santa Catalina Lighthouse in the town of Lekeitio, the only lighthouse in the Basque Country which can be visited. The lighthouse is located on the cape which gives it its name and it is 46 metres above sea level.
These playful events are an attempt to assist in the social integration process of people coming to the Basque Country, whether this be to continue with the development of their professional careers or in order to carry on with their education and training.
The visit to the lighthouse's interpretation centre provided the visitors with the opportunity to experience the sensations felt by sailors, who, lost at sea, see the light of the lighthouse which will guide them home safely. As well as learning the basic principles of navigation which go back to ancient times, they were also given a chance to put their learning into practice with a virtual voyage by ship from Lekeitio to the nearby village of Elantxobe.
After the guided tour, they made their way to the village to have a look at its beach, port and old quarter, before enjoying a home-made meal in a traditional restaurant.
Participating in the activity were highly qualified professionals from Brazil, Chile, Ecuador, Iran, Japan, Mexico, Peru and Serbia. These people are currently carrying out their professional activities at the following organizations: Basque Center for Applied Mathematics – BCAM, Bolloré Logistics, Fundación Biofísica Bizkaia (FBB), Mosaikus, Seafreight export operations, Tecnalia Research & Innovation, Deusto University and the University of the Basque Country (UPV/EHU).