LKS joins the Be Basque Dual Career Centre promoted by Bizkaia Talent with the goal of integrating married couples of highly qualified professionals from abroad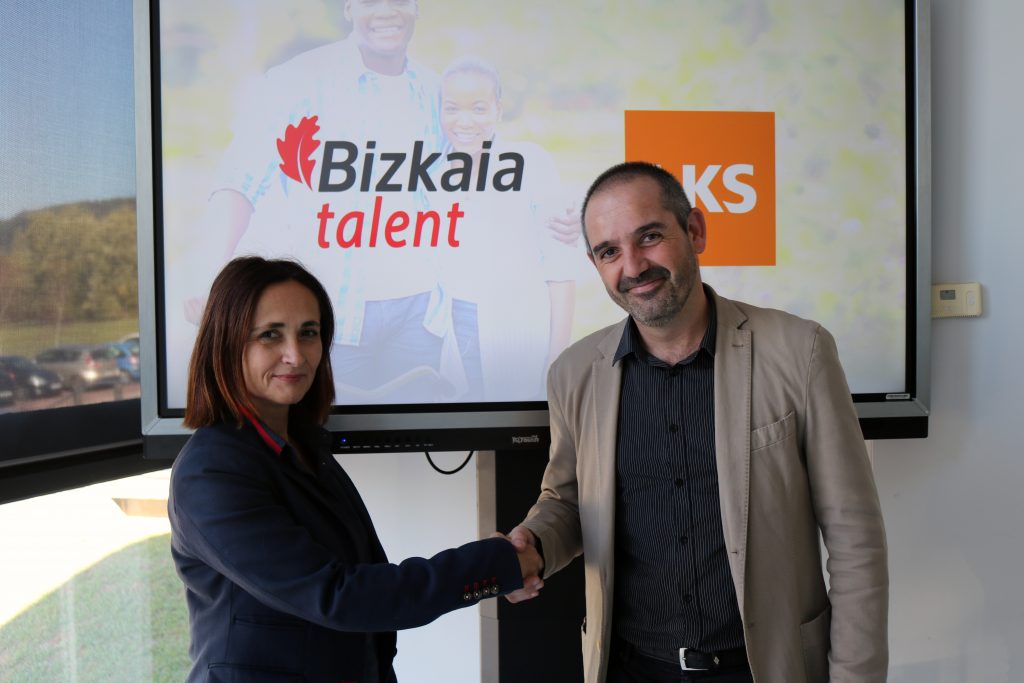 The two organizations have signed a collaboration agreement aimed at working together on achieving orientation and integration in the workplace for married couples from the Relocation service.
Bizkaia Talent is aware of the fact that geographical mobility affects the life plans of highly qualified professionals from abroad and of the difficulty that this causes in terms of attracting, retaining and/or linking up top talent.
For this reason, supporting highly qualified married couples from abroad at their chosen destination in their sociocultural and workplace integration is becoming increasingly important as it is key to the development of a couple's life, and where appropriate, family planning.
Bizkaia Talent and LKS have therefore signed a collaboration agreement whose cornerstone will be the services reintegration strategy for highly qualified professionals and their spouses, based on three central ideas: workplace orientation (networking), entrepreneurship and voluntary work with the cooperation of several different Basque agents and employers.
Ms Carmen Mendez, who is responsible for the Relocation service and the Be Basque Dual Centre, has emphasised "the importance of weaving these professionals with international experience into the Basque Country's company and scientific-technological fabric with the support of consultancy firms".
For his part, Ander Sansienea, manager of LKS personnel consultancy, pointed out that "one of the main causes of failure in expatriation or repatriation processes tends to be an inability on the part of the couple and their children to adapt to their new sociocultural environment. In many cases, returning professionals have spouses who come from the countries where they are currently working, and for this reason it is vitally important to be able to accompany our professionals in ensuring that the return process is carried out the greatest possible guarantees of success".