Bizkaia Talent presents the report on the evolution and trends of highly-qualified talent in the Basque Country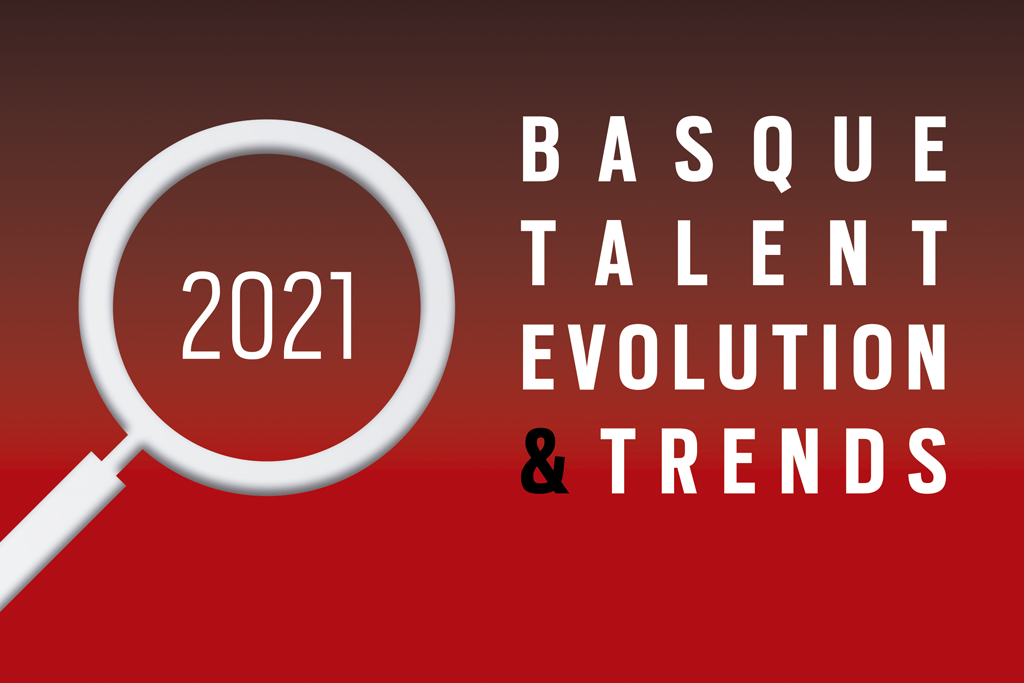 Commercial services professionals and software developers, the most sought-after profiles in the Basque employment market
Bizkaia Talent has published the Basque Talent Evolution & Trends 2021 report, which covers the evolution and trends of the highly qualified labour market in the Basque Country, where it also examines the impact that Covid-19 has had and will have on talent management.
The report includes a section on attracting and retaining talent, which analyses how to attract international talent in these times of pandemic, the importance of implementing a good tax strategy, administrative-bureaucratic and legal issues, and diversity management.
Development of talent is another focal point of the document, with the emphasis on increasing the speed of entry into the labour market of young talent, the importance of international experience and managing skills.
There is also the customary quantitative analysis based on data compiled by the Basque Talent Observatory and the Career Development Centre of Bizkaia Talent, which shows the trends up to 2020 in vacancies, skills and highly qualified occupations in the Basque Country, although the report also shows the trends up to the year prior to the pandemic by sectors of activity, academic fields, as well as the alignment of university graduates with the Basque job market.
It is worth mentioning that from 1 January 2020 to 31 December 2020, 23,092 highly qualified job offers were analysed, almost 50% less vacancies compared to the previous year, mainly due to the impact of Covid-19. Analysing the location of the offers by geographical area, Bizkaia is the region with the most offers, accounting for more than half (54%), followed in second place by Gipuzkoa with 30%, and in third place, Araba, which accounts for 16% of the total number of job offers published.
Among the five most sought-after occupations in 2020, continuing the trend of 2019, were commercial services professionals, software developers, commercial sales representatives, industrial and production engineers, and systems analysts.
In terms of the most sought-after skills, showing responsibility is the one most in demand by Basque Country organisations in 2020, followed by dealing with customers, computer literacy, the ability to lead a team and customer service.
Three years since the creation of the Basque Talent Observatory and two since the Career Development Centre
The Basque Talent Observatory, created by Bizkaia Talent in 2018, is the first tool worldwide with public access that allows users to monitor the Basque Country's highly qualified labour market and obtain information on profiles in real time via Big Data analysis of multiple online sources.
The Career Development Centre, launched in 2019, is a tool that offers personalised digital advice and employment opportunities adapted to the profile of each professional, as well as many other features, all with the aim of advancing their professional career in the Basque Country.