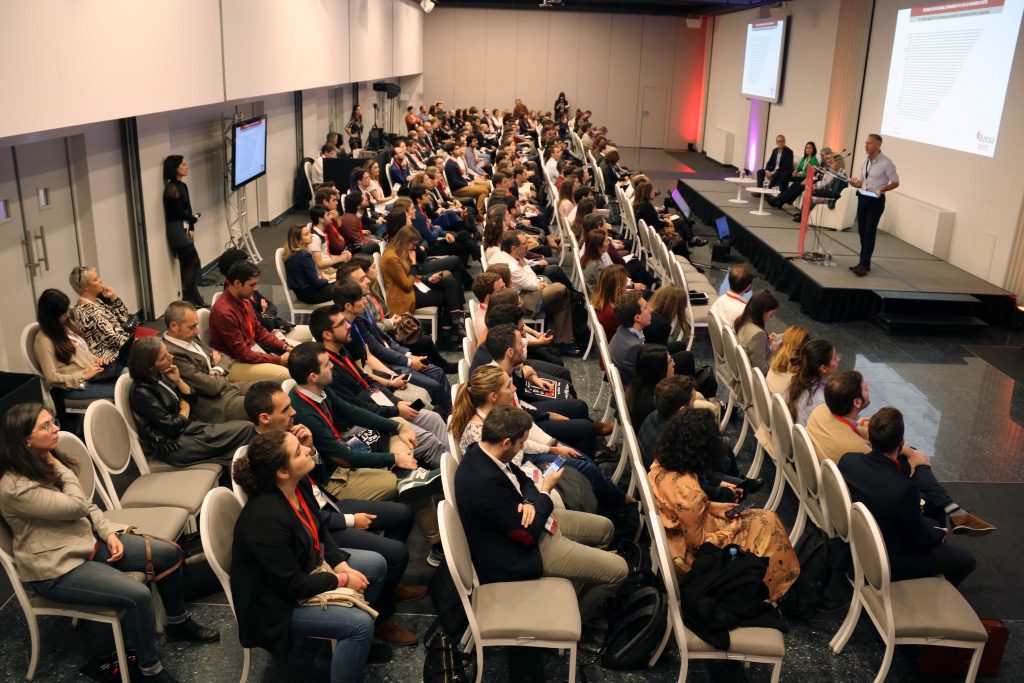 The Be Basque Talent Conference will take place in Düsseldorf and will link up the finest talent with Basque organisations
2023/06/14
The event will be held on the 21st October 2023 and it is expected that around 40 Basque organisations and some 150 highly qualified professionals currently residing in Germany will be in attendance.
The Be Basque Talent Conference (BBTC) is back after the end of the pandemic. Over the course of a full day the conference will gather together in Düsseldorf highly qualified professionals who are currently developing their careers in the German city and its surroundings, together with Basque companies, human resources consultancy firms and technological centres. The event, which is part of the Basque Talent strategy developed by the Basque Government's business development agency SPRI Group, will provide a forum for the building of relationships in an atmosphere of trust.
The Be Basque Talent Conference aims to create meeting spaces between companies searching for talent and talent which is currently residing abroad. On the one hand, it will offer to the professionals who attend the event the opportunity to discover in person the socio-economic and scientific-technological situation of the Basque Country today, obtain information about labour market trends and meet organisations which are looking to incorporate talent within their teams. On the other hand, it will provide these organisations with a unique opportunity to meet professionals with high level capabilities and extensive international experience.
Throughout the course of the day the professionals will be provided with a personalised agenda and they will be able to listen to company presentations, share their ideas and opinions in an open discussion forum, attend theme-based workshops and have one-to-one meetings with company representatives. Furthermore, there will be a personalised networking lunch which will provide them with contact with other professionals and organisations taking part in the conference.
Twelve editions over fifteen years
The Be Basque Talent Conference was first held in 2008, and Munich was the city which hosted this first edition. Since then, there have been eleven further editions of the event held in the following European cities: Barcelona, Stuttgart, Hannover, Toulouse, Amsterdam, Dublin, London, Hamburg, Munich and Paris. Up to the present time some 761 professionals and 98 organisations have taken part in all the editions of the event.
More information and registration on the official conference website: www.bebasquetalentconference.eus