Some 30 professionals resident in Amsterdam connect at a new Be Basque Talent Meeting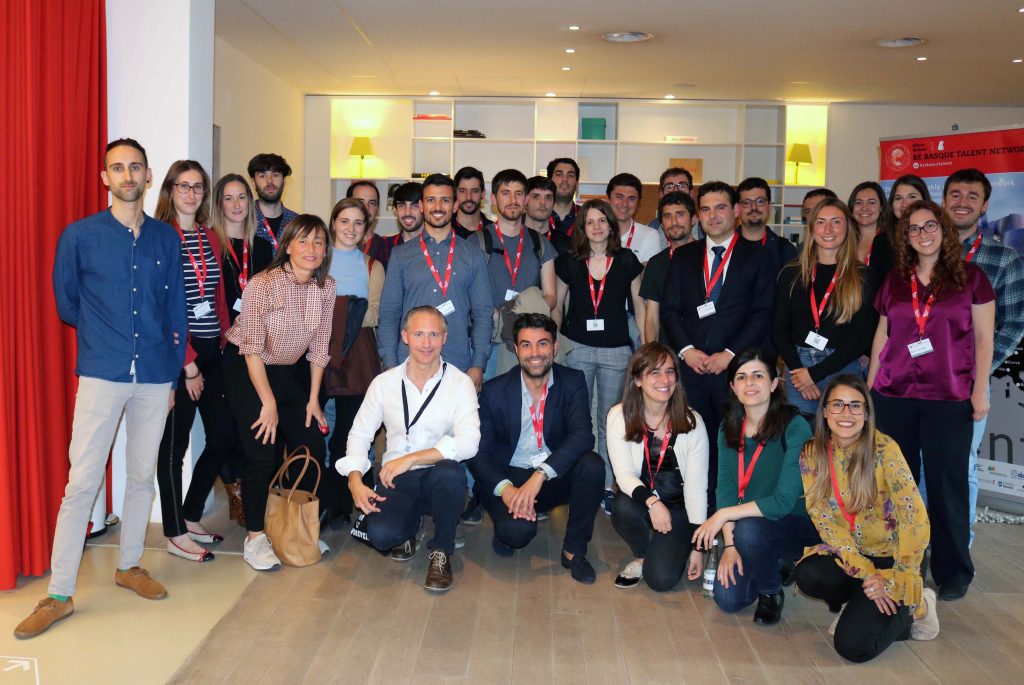 Bizkaia Talent has organized a new networking encounter to ascertain the possibilities of returning to the Basque Country for highly qualified professionals resident in the capital of Holland and surrounding areas
On the afternoon of the 23rd May, around 30 highly qualified professionals who are currently developing their careers in and around Amsterdam linked up at a new Be Basque Talent Meeting event which took place within the framework of the Be Basque strategy which Bizkaia Talent has been developing over the course of the last few years.
The professionals who attended the event are working in sectors such as information and communication technologies, science and technology, and manufacturing, amongst others, and they had the opportunity to listen to Mr Ivan Jimenez, the Managing Director of Bizkaia Talent, who reported on the current labour market situation and the professional profiles which will be most in demand in the short and medium term in the Basque Country. He also presented the tools which Bizkaia Talent is making available to the professionals, including the Bizkaia Talent Map, the Basque Talent Observatory and the Career Development Centre.
Be Basque Talent Network
The Be Basque Talent Network is the world's largest network for highly qualified professionals who are or wish to be connected to the Basque Country. It is made up of over 12,000 professionals from 100 different countries as well as 350 Basque organizations and its aim is to link up professionals who are working all over the world with fellow professionals and companies in order to facilitate talent movement, contact building and promote commercial relations.