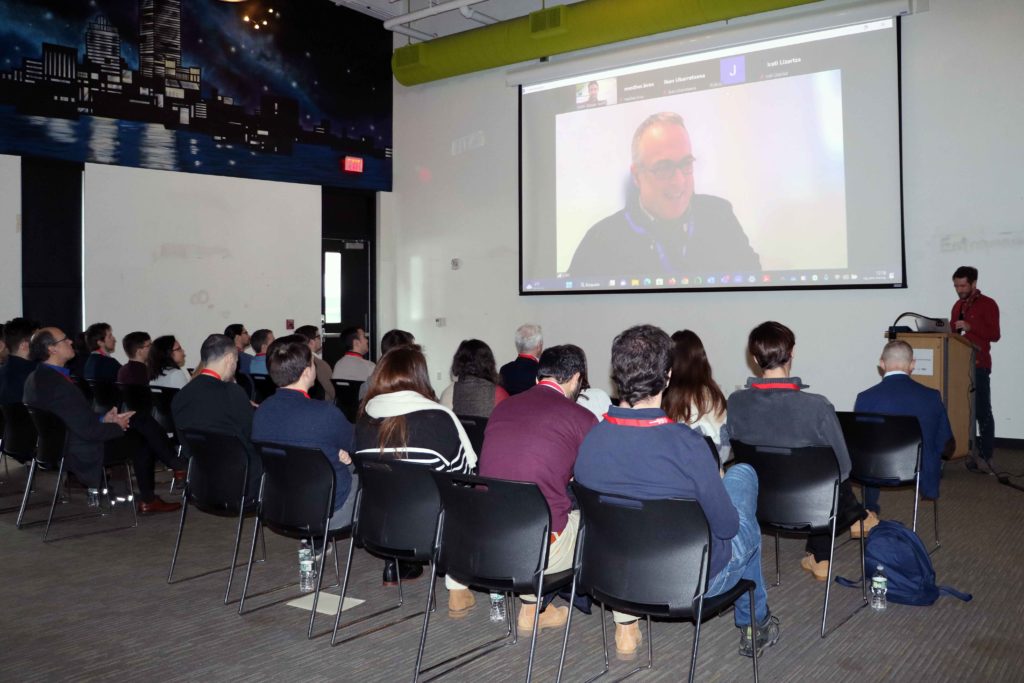 A new Be Basque Talent Meeting brings together around 30 highly qualified professionals in Boston
2023/02/27
The event was attended by people contemplating the option of continuing their professional career in the Basque Country.
The pandemic is over and the Be Basque Talent Meetings are back, with a new event held in Boston on February 25. Organised by Bizkaia Talent and sponsored by the Provincial Council of Bizkaia and the Basque Government's business development agency SPRI Group, the aim of the event was to reach out to highly qualified professionals pursuing their careers in Boston and the surrounding area who see the Basque Country as a good option to continue their professional development.
The conference brought together around 30 people who were able to broaden their knowledge of the situation and trends of the Basque labour market.
Ivan Jimenez, Managing Director of Bizkaia Talent, presented the Basque association's digital tools for the participants to develop their careers and also the help it provides to professionals and their spouses who decide to come to the Basque Country: administrative and bureaucratic matters, social and labour integration, tax benefits, etc.
This was followed by a general overview of the Basque labour market and the development opportunities and appealing projects it offers given by Bizkaia Talent's Customer Relations Manager Ander Markina.
The event also included a talk by a professional who described his experience of returning to the Basque Country after developing his career in the United States, and the participation of LHH Recruitment Solutions and Columbus Venture Partners/Syngoi, who detailed the employment options currently offered by Basque companies.
Be Basque Talent Network
The Be Basque Talent Network is the biggest network of highly qualified professionals in the world who are or would like to be associated with the Basque Country. Bringing together over 19,000 professionals in 118 countries and 582 Basque organisations, it aims to help professionals working all over the world to contact other professionals and companies with a view to moving talent, creating contacts and facilitating business relationships.