Bizkaia Talent holds its Be Basque Talent Meeting in Brussels, attended on this occasion by 30 highly qualified professionals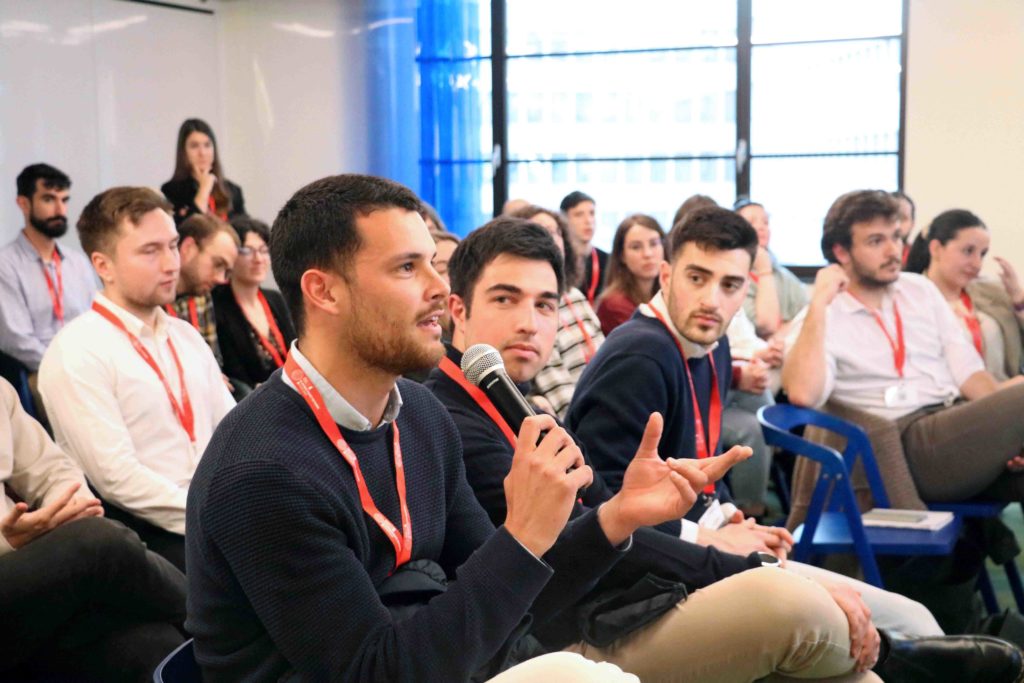 The event featured the participation of the Basque Energy Cluster and the recruitment consultancy Hays.
On the 9th May, Bizkaia Talent sent a delegation to Brussels in order to host the fifth Be Basque Talent Meeting of the year, and the first to be held in the Belgian capital. The event, which was organized by Bizkaia Talent and sponsored by the Provincial Council of Bizkaia and the Basque Government's business development agency SPRI Group, provided a forum for fostering relationships amongst highly qualified professionals who are currently developing their professional careers in Brussels and the surrounding areas and are potential candidates for Basque Country companies.
The event kicked off with a presentation in which the Managing Director of Bizkaia Talent, Mr Ivan Jimenez, informed the participants about the services which the Basque association provides to professionals (both Basque expatriates and foreigners) with a view to linking them up with the best employment opportunities on offer in the labour market and helping them throughout the process from their arrival in the Basque Country through its reception service (for professional workers and their partners). Mr Jimenez stressed the tax advantages which are available to people who decide to develop their professional careers in the Basque Country.
Following this, Mr Ander Markina, the head of Bizkaia Talent's Customer Relationship Service, and Mr Jose Ignacio Hormaeche, Managing Director of the Basque Country Energy Cluster, provided an overview of the current Basque business situation with respect to opportunities and the most in-demand profiles, focusing specifically on the Basque energy sector.
The event also featured the testimony of Ms Amaia Arranz from Achucarro Research Centre. Arranz returned to the Basque Country from Belgium, and she related her experience of her return process. The recruitment consultancy Hays also attended the event, represented by Ms Maitane Arenaza, who provided an in-depth analysis of the employment options currently on offer in Basque companies.