The Be Basque Talent Meeting at Düsseldorf brings together over fifty professionals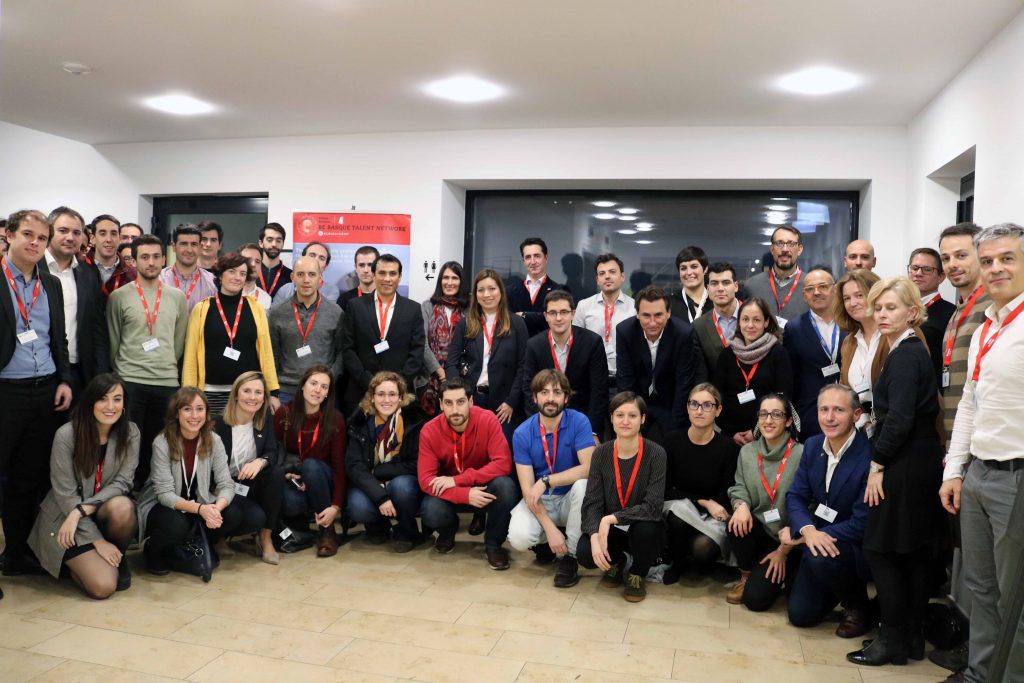 The event was attended by Basque Trade and Investment, the Basque Health Cluster and ieTeam Consultores. The latter are members of the Career Developers Network
On the 20th November Bizkaia Talent held the seventh and final Be Basque Talent Meeting of the year in the key city of Düsseldorf, where the Basque organisation linked up with 55 highly qualified professionals resident in the German city and its surrounding area who are carrying out their professional careers in strategic sectors such as information and communication technologies and science & technology.
The session kicked off with a presentation by Mr Ivan Jimenez, the Managing Director of Bizkaia Talent, who spoke about the opportunities on offer in the Basque labour market and the professional profiles which are most in demand at the present time. He also presented several highly innovative tools which have been designed to help professionals to continue their professional careers in the Basque Country.
The event participants had a chance to find out about the current situation and the evolution forecast for the health sector from the Basque Health Cluster which also presented existing projects and opportunities in member companies.
For their part, ieTeam Consultores, a recruitment consulting company which is part of the Career Developers Network (CDN), focused on the way in which organisations are adapting in order to cater to new market requirements and thus attract professionals. It is worth pointing out that the CDN is a network of consultancies for human resources and returning professionals which assists in the development of the professional careers of professional people living outside the Basque Country.
Basque Trade & Investment, the Basque Internationalization Agency, was also present at the event and it elaborated on the tight commercial relationship which exists between Germany and the Basque Country.
Be Basque Talent Network
The Be Basque Talent Network is the world's largest network of highly qualified professionals who are or wish to be related with the Basque Country. Made up of over 13,000 professionals spread across more than 100 countries and nearly 400 Basque organizations, its aim is to put professionals working all over the globe in touch with other professionals and companies to facilitate and build up talent movement, contact creation and commercial relationships.