Be Basque Talent Meeting Germany brings together 120 professionals living in Germany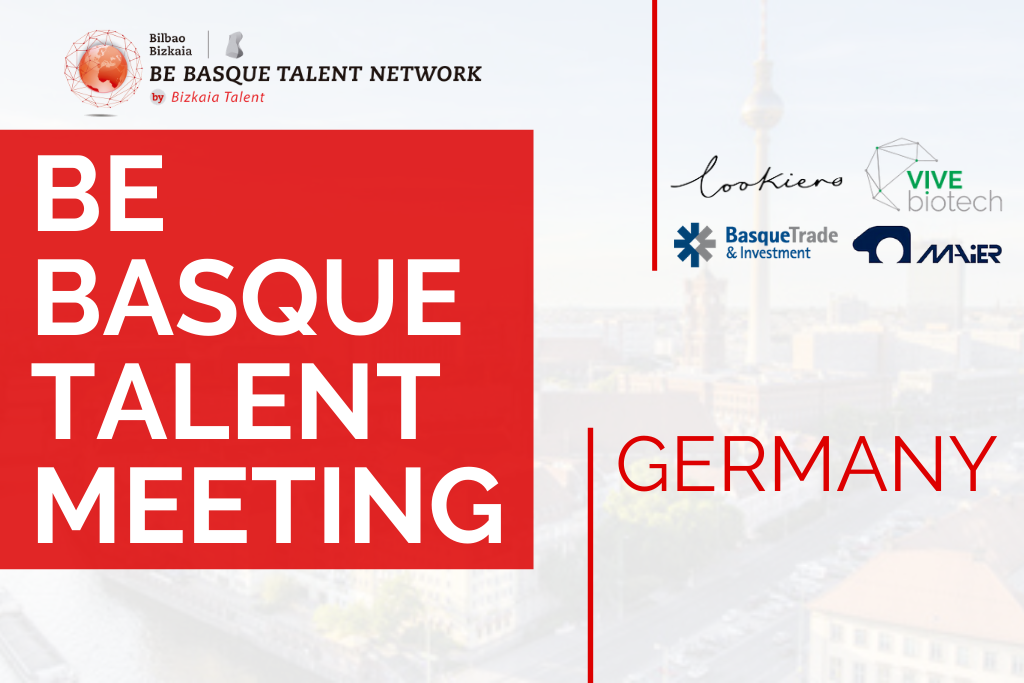 Bizkaia Talent is holding a new edition of this conference which shows the path for professionals who are considering the options for continuing their professional career in the Basque Country
After the success of the last online Be Basque Talent Meeting (BBTM) aimed at professionals from the United Kingdom, Bizkaia Talent has once again organised a new edition of the BBTM, this time focusing on professionals living in Germany, where it has once again been assisted by the Basque Agency for Internationalisation, Basque Trade & Investment.
During the first part of the session, Ivan Jimenez, the general manager of Bizkaia Talent, presented the opportunities and advantages of forming part of a network such as the Be Basque Talent Network, which acts as a catalyst for development and networking in the career of these professionals. Jimenez revealed the Basque Talent Observatory and Career Development Centre tools, offered by the Basque association to help professionals in the process of returning to the Basque Country, and highlighted the tax benefits offered by Bizkaia after working abroad, with deductions of up to 35% for six years starting from their new tax residence in the region.
In the second block of the web seminar, representatives of the companies Lookiero, Maier Group and ViveBiotech, shared the projects in which they are immersed with the participants and the employment and qualification requirements that are currently in demand. They also focused on the organisational culture and the intangible benefits of working in their companies.
To conclude, the event featured the story of a professional recruited from Germany, in this case a mechanical design engineer from Valladolid, who explained why he decided to continue his professional career in the Basque Country after four years working in the city of Hannover, and the process and experiences he has had since he first made contact with Bizkaia Talent, following a Be Basque Talent Meeting organised in Hannover in 2019, before finally coming to work in the Basque Country.
Be Basque Talent Network
The Be Basque Talent Network is the biggest network of highly qualified professionals in the world who are or would like to be associated with the Basque Country. Comprising 15,000 professionals dispersed throughout 100 countries and more than 450 Basque organisations, it aims to put the professionals working around the world in contact with other professionals and companies to facilitate the movement of talent, the creation of contacts and to improve business relations.