Bizkaia Talent and ACICAE link up with 50 professionals at the Be Basque Talent Meeting in Gothenburg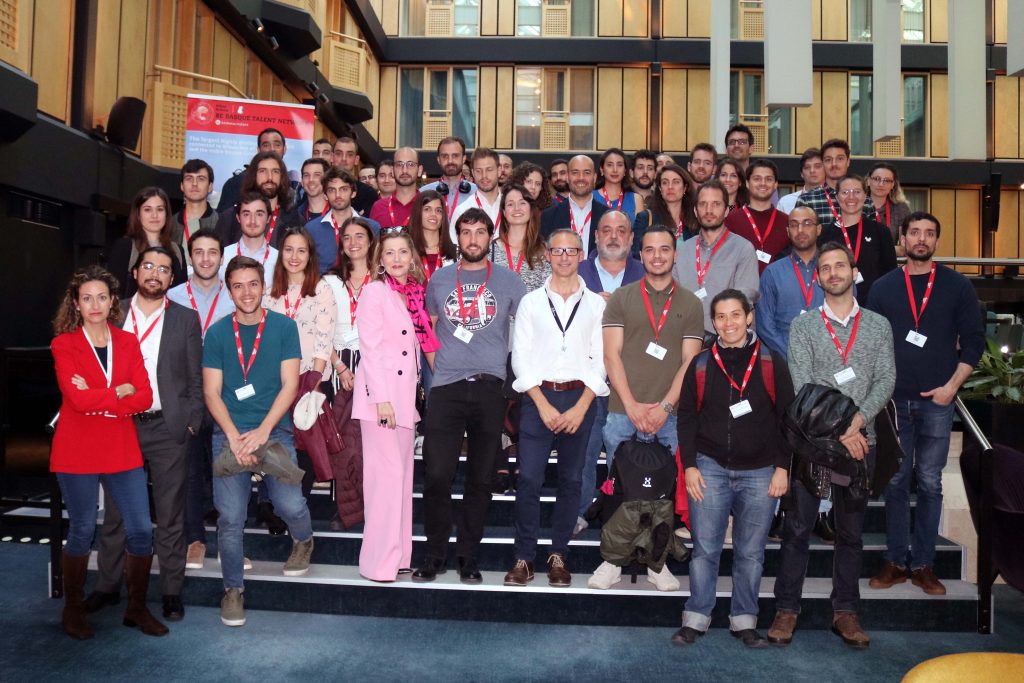 The event, in which the Basque automotive cluster ACICAE participated, enabled contact with highly qualified professionals residing in the south-west of Sweden, discovered what their concerns are and analysed work opportunities in the Basque Country
Within the framework of the Be Basque strategy, on the 20th May Bizkaia Talent organized a new edition of the Be Basque Talent Meeting in the Swedish city of Gothenburg, gathering together around 50 highly qualified professionals who are currently developing their careers in the city and its surrounding areas. All of the professionals are working in sectors such as information and communication technologies, science and technology, finance and manufacturing, amongst others.
During the course of a lengthy session the professionals attending the event had an opportunity to find out about the situation of the Basque Country labour market and current job offers, as well as future forecasts about the profiles which will be most in demand in the market. Furthermore, the Managing Director of Bizkaia Talent Mr Ivan Jimenez presented the organization's services and several innovative tools which will assist professionals in the process of returning to the Basque Country.
We should emphasise that on this occasion the event was attended by representatives of the Basque automotive cluster ACICAE. Indeed, Ms Inés Anitua, the Managing Director, and Ms Raquel Piñan, Internationalization Manager of the organization, reported on the Basque car industry which is unquestionably one of the strategic sectors of the Basque economy with the best future perspectives.
Mr Ivan Jimenez gave a very positive evaluation of the event which took place in Gothenburg for the first time: "The range in terms of the places of origin of the professionals and the diverse nature of their profiles is of great interest with respect to competitiveness in the Basque Country on a world stage which is becoming increasingly international and technological", he stated.
Be Basque Talent Network
The Be Basque Talent Network is the world's largest network for highly qualified professionals who are or wish to be connected to the Basque Country. It is made up of over 12,000 professionals from 100 different countries as well as 350 Basque organizations and its aim is to link up professionals who are working all over the world with fellow professionals and companies in order to facilitate talent movement, contact building and promote commercial relations.