Bizkaia Talent holds a new Be Basque Talent Meeting in London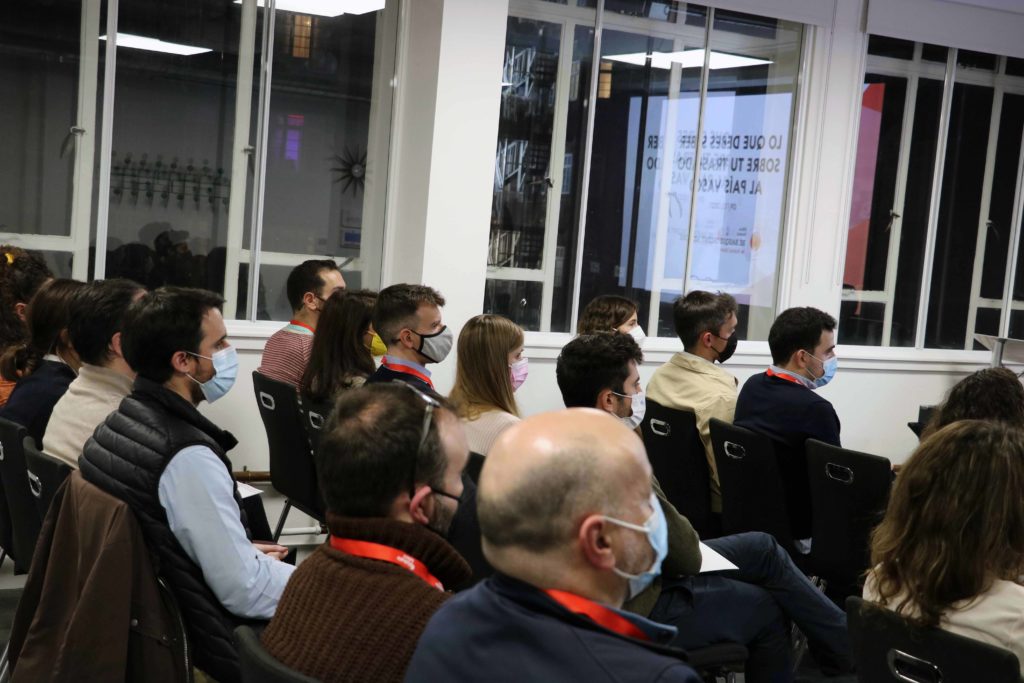 The association, created by the Provincial Council of Bizkaia, shows the way to professionals considering their options for continuing their career in the Basque Country.
After a hiatus of almost two years due to the pandemic, on December 9 Bizkaia Talent held a hands-on international event once again: the Be Basque Talent Meeting London. Geared to highly-qualified professionals from the Greater London area, it gave almost 30 professionals a first-hand look at the status and trends of the labour market in the Basque Country.
In a relaxed atmosphere, Ivan Jimenez, the Managing Director of Bizkaia Talent, spent the first part of the meeting informing of the professional profiles most sought after on today's market and future employment prospects. He also provided the professionals with Bizkaia Talent's career development tools, and finally informed them of the special tax regime for workers from abroad.
In the second part of the event, Amaia Munuera, the Recruiting Manager of We Bring Strategy, gave a presentation focusing on the organisational culture of Basque companies, the projects they are developing and the employment conditions offered in the Basque Country.
To conclude the meeting, Mireia Azpiazu, the Head of International Networking Events, informed of the paperwork and procedures required between leaving the UK and arriving in the Basque Country, for professionals deciding to continue their career in this part of the world.
Be Basque Talent Network
The Be Basque Talent Network is the biggest network of highly qualified professionals in the world who are or would like to be associated with the Basque Country. Bringing together 17,000 professionals in over 100 countries and more than 500 Basque organisations, it aims to help professionals working all over the world to contact other professionals and companies with a view to moving talent, creating contacts and facilitating business relationships.