Bizkaia Talent opens the doors of leading companies in the Biscay region to professionals from abroad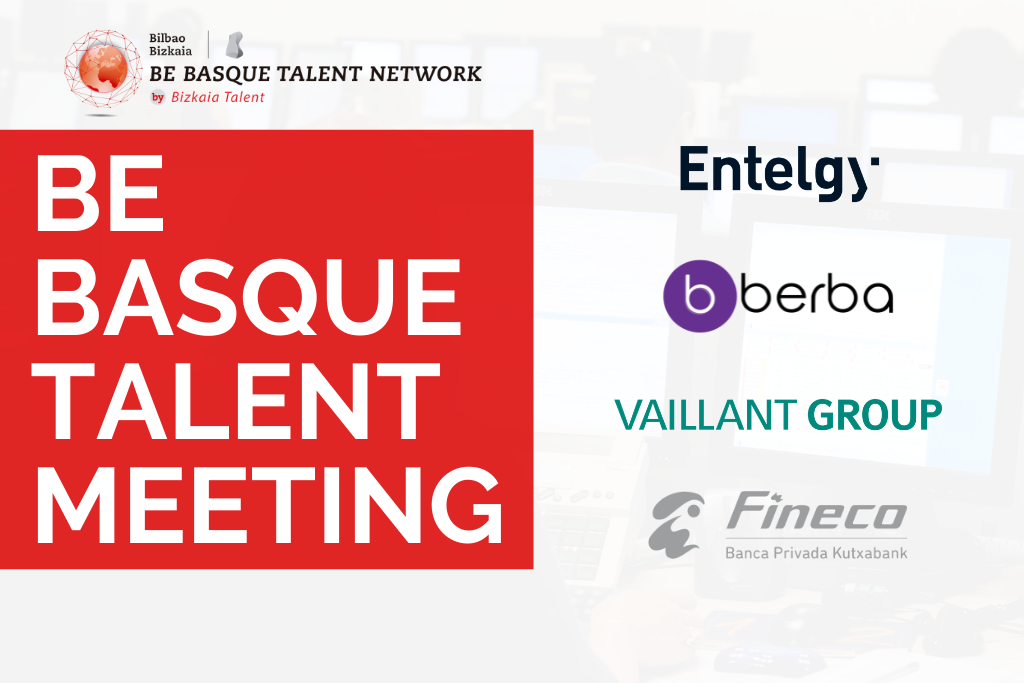 It has organised four Be Basque Talent Meetings in which 160 highly qualified international professionals have connected with four organisations from Bizkaia: Entelgy-Ibai, Berba, the Vaillant Group and Fineco.
Bizkaia Talent has organised four Be Basque Talent Meetings (BBTM) throughout the month of June, aimed at highly qualified professionals living abroad, to show them the opportunities that would allow them to continue developing their careers in the Basque Country.
These meetings are used to connect professionals with companies and vice versa. This helps organisations to make themselves known to professionals with international experience and allows them to identify profiles that they could include in their teams.
In the case of professionals, the BBTMs give them the opportunity to learn more about the companies, their value proposal for employees (recruitment process, training plan, working conditions, etc.), their organisational culture, the type of people they require and the projects they undertake.
The companies taking part in the Be Basque Talent Meetings and the professional profiles they are looking for are listed below:
Entelgy-Ibai: BusinessTech consultancy that helps its clients to adopt new technologies that address their challenges, accompanying them in their transition and cyber-protecting their assets.
Looking for: Software developers.
Berba: Online platform that allows thousands of native translators to work with the help of artificial intelligence.
Looking for: Software developers, specialists in UX, SEMs and pricing specialists.
Vaillant: International company in the HVAC (heating, ventilation and air-conditioning) sector.
Looking for: Mechanical engineers, validation engineers.
Fineco: Global wealth management and advisory service for private clients, families and institutions.
Looking for: private banking advisers, technical specialist in systems administration, communication and security.