Bizkaia Talent seeks to attract talent to Basque organisations at the Ghent BCF Career Event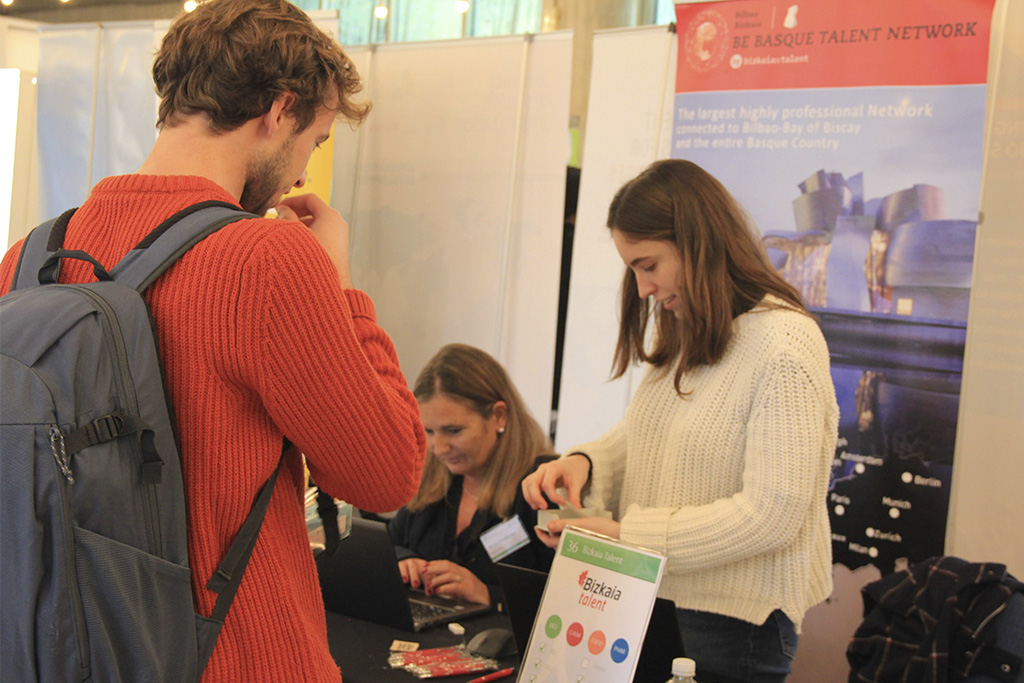 The Basque association presented 160 job offers at 55 organisations in the Basque Country, with the mission to attract and recruit highly-qualified professionals for the Basque labour market
Bizkaia Talent continues to work to strengthen the international positioning of Basque companies and make the Basque Country an appealing place to work and a global benchmark for highly-qualified professionals, both those from abroad and those from the Basque Country who had previously emigrated to develop their careers elsewhere.
On November 16 it travelled to the Belgian city of Ghent to attend the BCF Career Event, which has been the leading specific biosciences professions event since 2005 and aims to connect organisations and highly-qualified professionals in the fields of biosciences, biotechnology, chemistry, nutrition and pharmacy. The event brought together almost 2,000 jobseekers.
55 organisations
This year, Bizkaia Talent presented a total of 160 job offers at 55 organisations based in the Basque Country: Agile Content, Artez, AZTI, Basque Centre for Biophysics, Basquevolt, BBVA IT Spain, BC3 Basque Centre for Climate Change, BCAM – Basque Center for Applied Mathematics, Biocruces Bizkaia Health Research Institute, Bluetab, CAF Signalling, CAF Turnkey & Engineering SL, Cetest, CIC energiGUNE, CIC nanoGUNE, Deneb Medical, Devlon, Farmaconsulting, FEV Consulting Iberia SL, Fidenet Comunicación, Gaiker, Generali Seguros, GES (Global Energy Services), RETAbet Group, Ingeteam, Innomy Biotech SL, Inzu Group, Jsanse, Kategora, Lantek Sheet Metal Solutions, Lointek, Maier Group, Mikrobiomik, Nabla Wind Hub, Ormazabal, Oxcitas, P4Q Electronics SL, Pasaban, Prosertek, Protio Power, Qida, Selektium, SENER, Startup Wise Guys, TAAV Biomanufacturing Solutions, Deusto University, UPV/EHU (University of the Basque Country), Vaillant Group, Vicomtech, Viralgen Vector Core, VIVEbiotech, Walter Pack, Woza, Yoid and Zunibal.