The 5th edition of the Be Basque Ambassadors programme is underway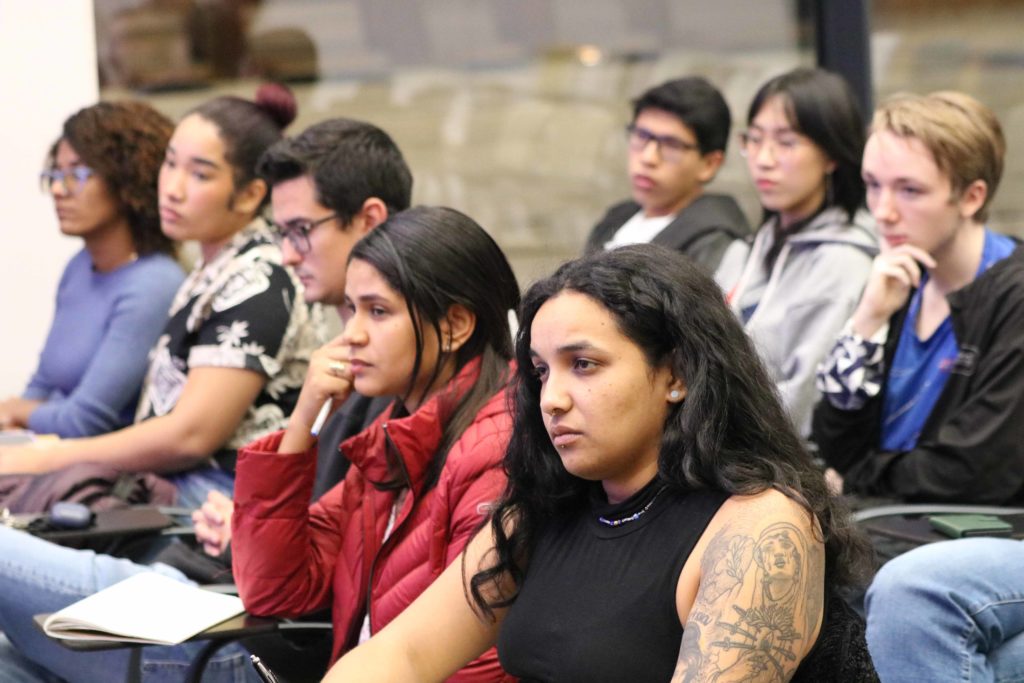 Bizkaia Talent welcomes 34 international students from 20 countries who will take part in the 2022/2023 edition
On the 8th and 9th November Bizkaia Talent presented a new edition of the Be Basque Ambassadors programme in the Faculty of Economics and Business Sciences of the UPV/EHU (University of the Basque Country) and in Bilbao AS Fabrik of Mondragon University, respectively.
With this programme, the association promoted by the Provincial Council of Bizkaia, in collaboration with UPV/EHU, the University of Deusto, Mondragon University, IED Kunsthal Bilbao and DigiPen Institute of Technology, seeks to foment the loyalty of international university talent currently carrying out postgraduate and PhD studies and assist them with their social and occupational integration. In this way, the aim is to create emotional bonding and to foster a feeling of belonging, in order that these persons should act as ambassadors of the Basque Country should they eventually opt to continue developing their professional careers beyond our borders.
During the course of the nine months which the programme will last, the students will take part in training workshops, visit cutting edge organizations, attend socio-cultural events and even work on resolving real challenges posed by Bizkaia-based companies.
34 students and 20 countries
34 students from 20 countries from all around the world will participate in this fifth edition of the programme: Argentina, Chile, China, Colombia, Dominican Republic, Ecuador, Germany, Honduras, Iran, Kazakhstan, Lebanon, Mexico, Netherlands, Panama, Paraguay, Russia, Turkey, Ukraine, United Kingdom and the United States.