The Be Basque Ambassadors programme has been presented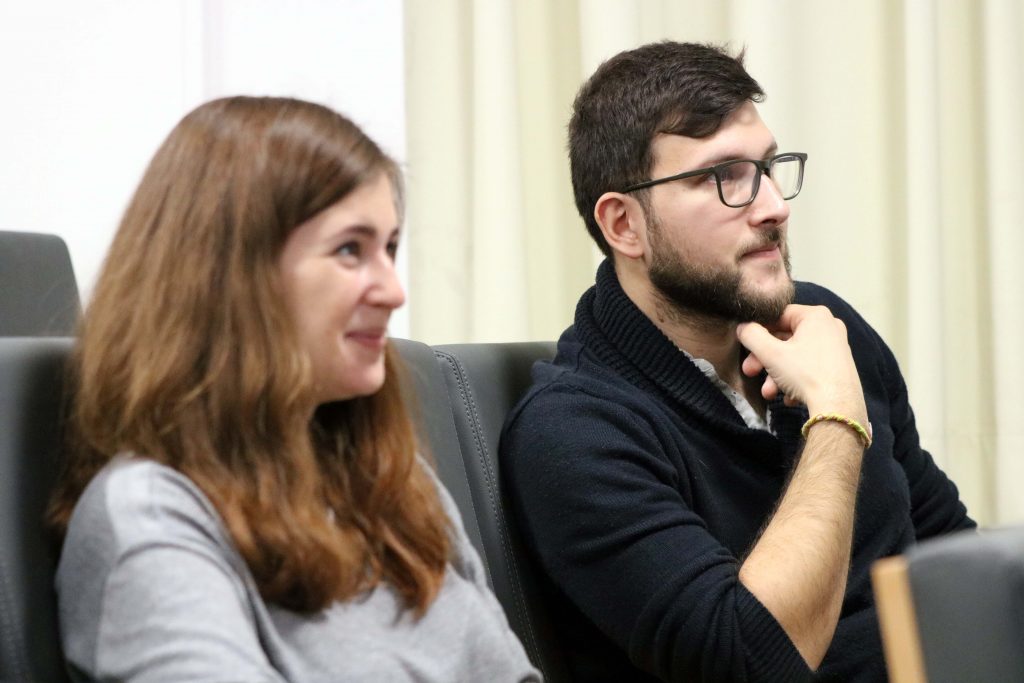 The programme will provide the Basque Country with a network of ambassadors made up of international university students and ex-students
Be Basque Ambassadors, a programme set in motion by Bizkaia Talent and launched in collaboration with the University of the Basque Country (EPV/EHU) and the University of Deusto, is aimed at retaining international university talent and enhancing the creation of an ecosystem for promoting, attracting and creating loyalty amongst highly qualified professionals with respect to our nation.
The objective of the programme is provide assistance to the professionals in terms of social and work integration, and in the case of their wishing to continue their professionals careers in another part of the world, that they become permanent Basque Country ambassadors, maintaining contact and a feeling of belonging to our nation forever, which links up perfectly with Bizkaia Talent's "Be Basque" strategy.
Over the forthcoming five months, the foreign students who are doing their degree, postgraduate or PhD studies at universities in the Basque Country and who are motivated to develop their professional careers in our country will have an opportunity to develop their personal brand with a view to employability in the Basque labour market and they will participate in a series of activities aimed at helping then to deepen their links with our nation.
Furthermore, they will not only be helped in terms of work integration but also socially. To this end, a roadmap has been designed to enable these future ambassadors to attend participative conferences, training workshops and to visit cutting-edge companies in the Basque Country, as well as enjoying numerous sociocultural activities.
24 ambassadors from 15 countries
This first edition of the programme will feature 24 participants from 15 different countries: Argentina, Chile, Colombia, Cuba, Ecuador, Egypt, The United States, France, Italy, Jordania, Mexico, Nepal, Russia, Sudan and Turkey. The study profiles of the participants are highly varied, and include Pharmacy, Fine Art, Telecommunications, Economics and Environmental Studies, amongst others, and they will form the cornerstone of the creation of the Bizkaia and Basque Country network of ambassadors.