Over 40 professionals link up at a new edition of the Be Basque Talent Meeting in Boston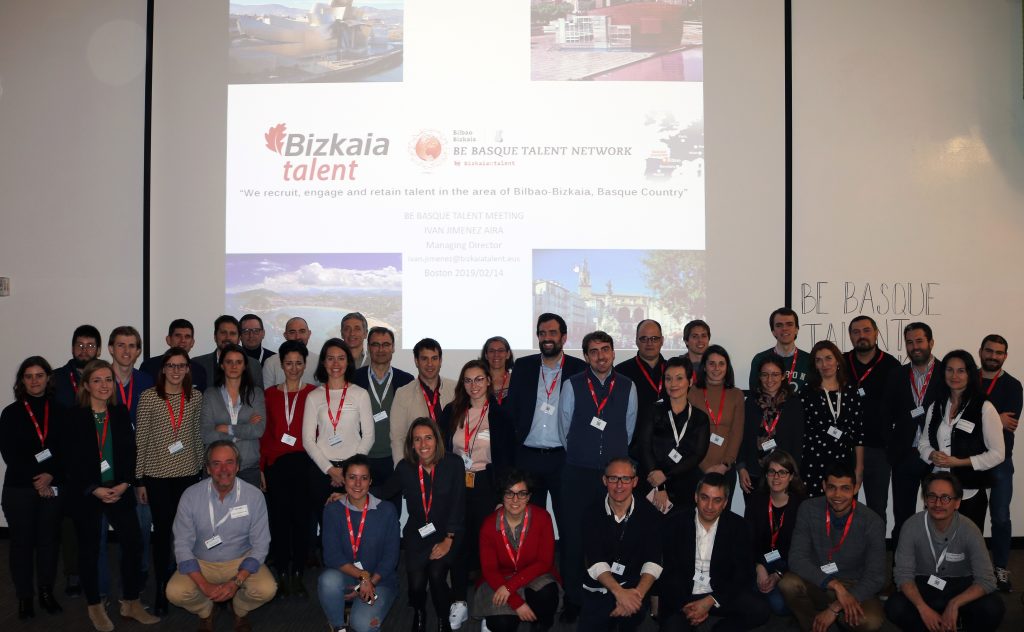 The meeting enabled participants to get to know about current trends in the labor market and analyse their possibilities of returning to the Basque Country
On the 14th February Bizkaia Talent carried out a new Be Basque Talent Meeting in Boston within the framework of the Be Basque Talent Network strategy. The purpose of the event was to continue maintaining the link between the Basque Country and Basque professionals who are developing their careers abroad. The event was attended by professionals who are resident in the Boston area and who work in the sectors of information and communications, science and technology, finance and education, amongst others.
During the course of a lengthy session the professionals had a chance to find out about existing work opportunities as well as forecasts for the future, all based on information provided by different organizations and cluster associations. They were also introduced to Bizkaia Talent's innovative tools and the various different initiatives which have been set in motion for talent management in the Basque Country.
Worth mentioning is the fact that on this occasion the event was attended by representatives of Basque organizations and institutions such as the Provincial Council of Bizkaia, BEAZ, Arteche, BBD Biophenix, CAF, Erhardt, Ibermática, IMG Pharma Biotech, Quarizmi AdTech, StemTek Therapeutics, Tubacex and Vocento Group.
Mr Ivan Jimenez, the Managing Director of Bizkaia Talent, stressed that these events are of "key importance in terms of attracting professionals with international experience and making available to them a direct channel for returning to companies in our homeland and maintaining permanent contact with them".
Be Basque Talent Network
Be Basque Talent Network is the largest network in the world for highly qualified professionals who are, or wish to be connected to the Basque Country. It is made up of over 11,000 professionals from 100 different countries and 340 Basque organizations, and its aim is to put professionals working all over the world in touch with other professionals and companies in order to facilitate talent movement, create contacts and benefit comercial relationships.