Bizkaia talent presents the Be Basque Talent Network in Finland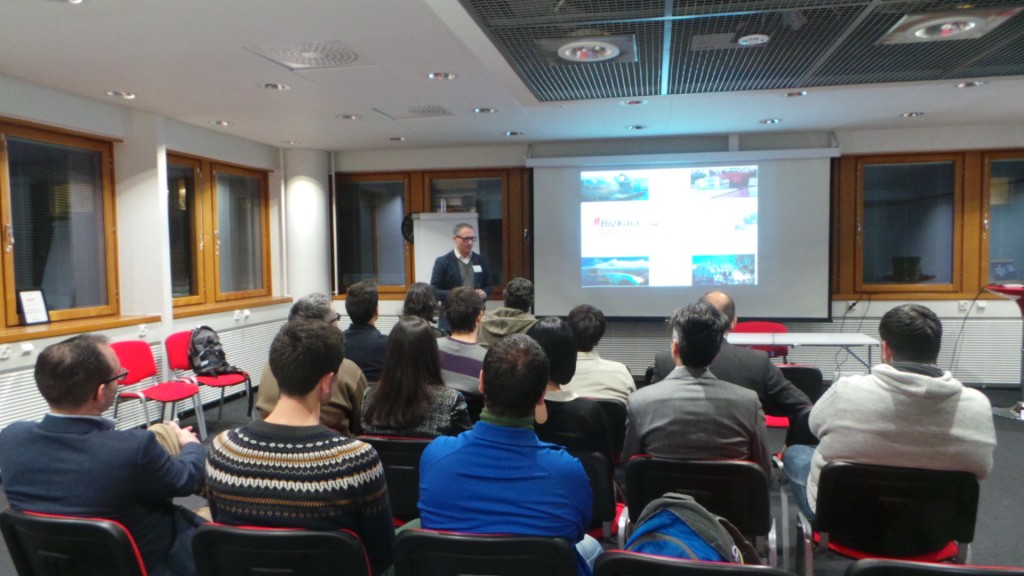 The Association to attract, retain and link talent to Bilbao-Biscay-Basque Country, bizkaia talent, has presented the Be Basque Talent Network to the Basques residing in the area of Helsinki in Finland during a mission in January.
A delegation of the organization, including its managing director Ivan Jimenez, travelled to Finland to carry out a number of actions in line with the key internationalization strategies established by the Department of Business and Territorial Development of the Provincial Council of Biscay for this term of office.
To this end, bizkaia:talent, aware of the importance of generating and developing work and collaboration networks at the global level, held a meeting with the Basques residing in the metropolitan area of Helsinki. It was the first talent meeting held this year and the aim was to learn about the concerns and the situation of the Basques residing in the Finnish capital.
In addition, the work prospects of the Basque Country for the next years were set out and the Be Basque Talent Network was presented. It is the professional network which brings together all the highly qualified professionals who are or want to be connected to the Basque Country. At present, nearly one year after its official launch, it comprises more than 7,000 professionals who work in more than 80 countries in the world and over 150 Basque organizations.
Vigo business accelerator programme
Likewise, a meeting was held with the heads of the Vigo Business Accelerator Programme, situated in Helsinki. It is a new type of business accelerator programme designed to complement the internationally acclaimed Finnish innovation ecosystem. This programme aims at bridging the gap between early stage technology firms and international venture funding.
The backbone of the programme is formed by the Vigo accelerators. They are carefully selected independent companies which are managed by entrepreneurs and executives with proven international experience. These accelerators help the best startups to grow faster and smarter in the global market.
NewCo Helsinki
There was another meeting with several managers of NewCo Helsinki, an organization promoted by the City Council of Helsinki which brings together all the support services provided by the city to entrepreneurs: from basic training in entrepreneurship to how to create a promising organization at the international level.
The aim of this organization is therefore to make the first steps of entrepreneurship easier, reduce the obstacles related to entrepreneurship and decrease the risk of failure.