Bilbao Airport is elected the second best in Europe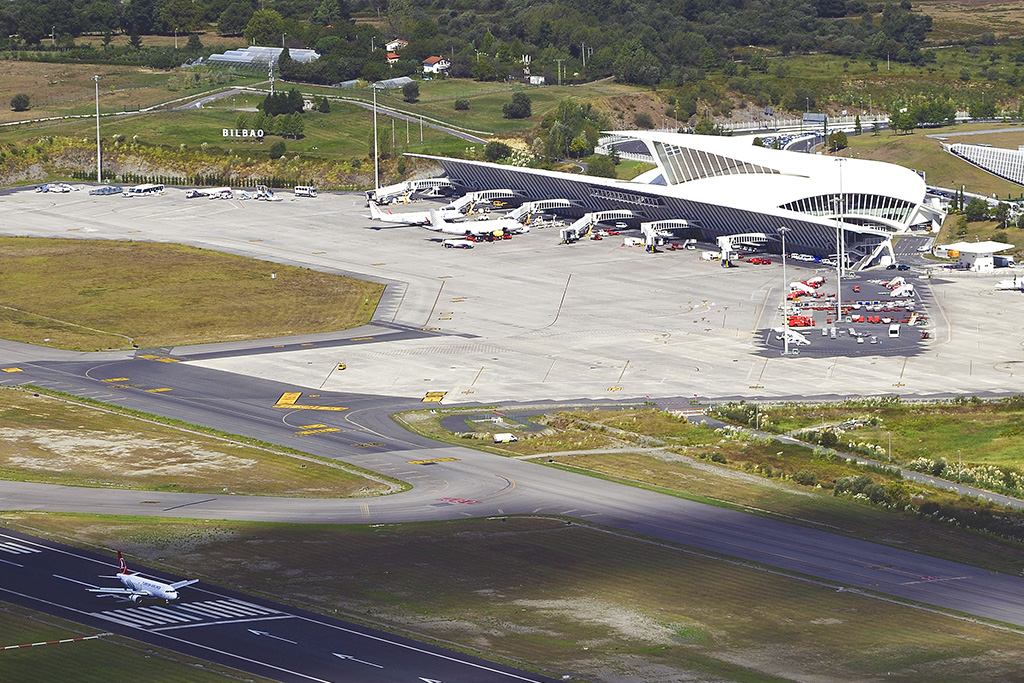 Mikel Arrazola
The AirHelp Score ranking furthermore places it in 24th position in the global ranking.
AirHelp, the world's largest air passenger rights organisation, has presented its AirHelp Score 2022 annual ranking classifying the best airlines and airports around the world according to passenger experience. The airports scores are determined on a points basis for punctuality, quality of service provision, and for the quality of catering and shopping areas.
The ranking places Bilbao Airport in second position in Europe, just below Madrid-Barajas Adolfo Suárez Airport and above all other European airports. In fact, the following airport in the European ranking is that of Milan in Italy, in 49th position. In the global ranking Bilbao Airport is in 24th place.
"La Paloma" (The Dove), as Bilbao Airport was named due to its design in the form of a bird with outstretched wings, obtained an overall score of 8.05, with 8.39 for punctuality, 7.81 for customer opinion and 7.28 for catering and shopping. The third highest-scoring airport at the State level was Barcelona-El Prat Josep Tarradellas in 53rd place.
Japan and Brazil, the countries with the world's best airports
The top airport in the world ranking drawn up by AirHelp is Tokyo Haneda International Airport, with an overall score of 8.83. In second place is Recife Airport in Brazil with 8.52, while third place goes to another Japanese airport, Tokyo Narita International, with 8.49.