Bilbao, an international reference in 3D printing projects through the #FABulous accelerator of which bizkaia:talent is a member of the managing Consortium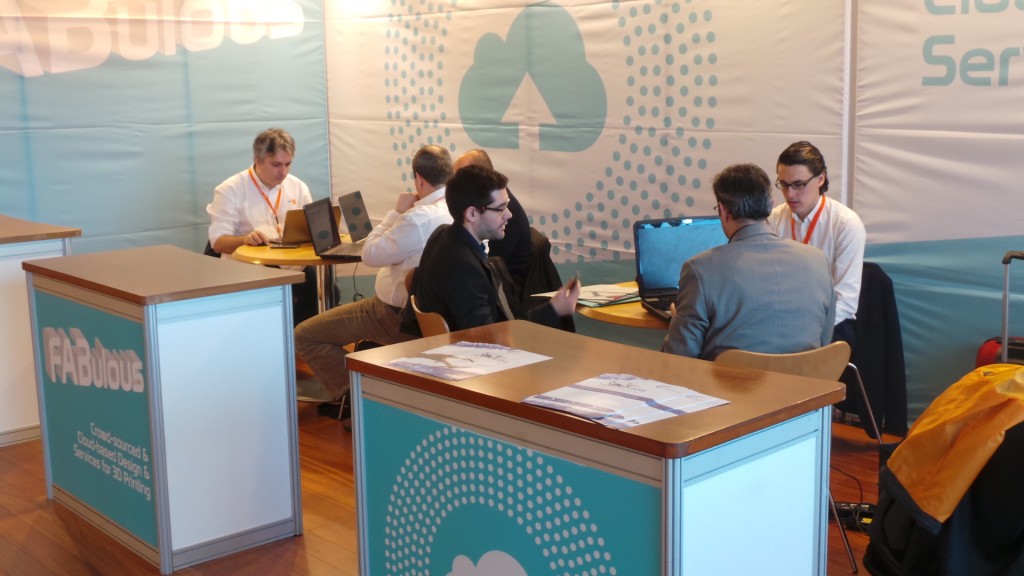 On 12 and 13 January more than one hundred people attended the second FABulous Community meeting held at Bizkaia Aretoa in Bilbao. 33 innovative business initiatives based on 3D printing manufacturing were presented and evaluated at this international meeting.
FABulous, the Future Internet Business Acceleration Programme for 3D Printing Services, brought together the 33 projects selected under the second open call in Bilbao to present new web services based on 3D printing.
The 24 SMEs selected and the 9 entrepreneurs defended during two days their projects before an evaluation panel which chose the best projects with chances of becoming a business application.
The meeting of the FABulous Community was open to the public and had a 200 m2 exhibition area, where companies presented their projects, a place for B2B meetings and five workshops dealing with 3D printing, business strategies and models and project launch management, amongst others.
The projects which form part of the European Project FABulous are constantly evaluated to guarantee their viability. Among other actions, several projects were presented at the meeting such as platforms which bring 3D designers together, 3D food printing with a revolutionary system to improve culinary creativity and 3D jewellery showing imprints of a baby's hands or feet.
The topics selected encompass a number of concepts related to Crowd-sourced and Cloud-based Design and Services for 3D Printing, Manufacturing and Logistics Tools and Services, Advanced Content Management related to 3D printing and Mobile Apps and Services for 3D printing.
Among the 33 projects, there were twelve from Spain, four from Belgium, four from the United Kingdom, three from the Netherlands, two from Germany, two from Italy, one from Rumania, one from France, one from  Latvia, one from Denmark, one from Poland and another one from Greece.