Bilbao Hostel Coliving, a temporary living space for young entrepreneurs and professionals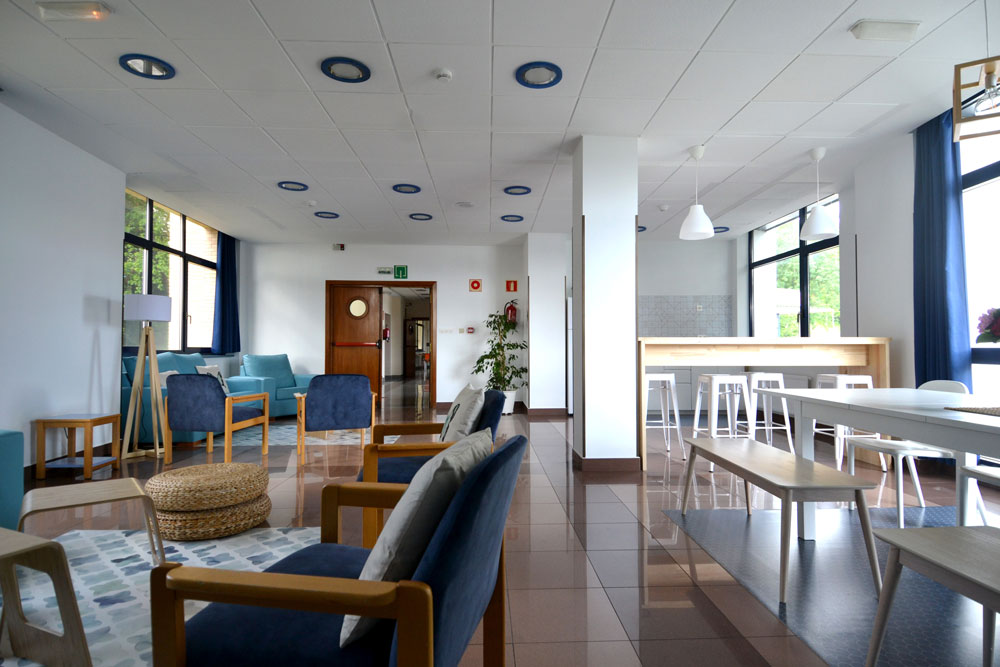 This is a pilot project that combines accommodation and common areas for work and leisure.
Suspertu, a company dedicated to socio-occupational insertion for people who are going through temporary difficulties in accessing the job market, has developed a pilot project to provide accommodation to young entrepreneurs and professionals in a space combining accommodation and common areas for work and leisure: Bilbao Hostel Coliving. This new accommodation model, better known at a European level as co-living, is an initiative started by Bilbao Hostel, which is proposed as a business and social initiative.
The project is designed to temporarily accommodate young people with talent in the area of science, technology and the arts who are finishing their university studies (masters, PhDs, etc.) and people carrying out temporary professional or research projects in the above-mentioned areas in Bilbao. These people will be able to access the project at their own initiative or through referrals by local companies, research centres or university centres.
Areas and services
In this first phase, the pilot project will have one floor (8 rooms and 12 beds) with work and activity areas, community areas and exclusive and outdoor zones. A total of 1,400 m² destined to the co-living model.
The co-living users, in addition to their living area, will also have common areas and working areas, access to room cleaning and laundry services, an Internet connection, a canteen, a bar-cafeteria service, and others.
"Bideratzaile" to guarantee good communal living
One of the new developments of Bilbao Hostel Coliving is the figure of the "Bideratzaile", whose aim is to ensure the good communal living and integration of the different people accommodated and that they have what they need to work and live. This figure is responsible for performing a personalised follow-up of the stay, promoting a sense of community among the users, inviting them to participate in all the activities scheduled and the inclusion of the users in the commercial life of the neighbourhood through a network of contacts with different stores in the area.