Bilbao, the most committed city to sustainable mobility in the Spanish State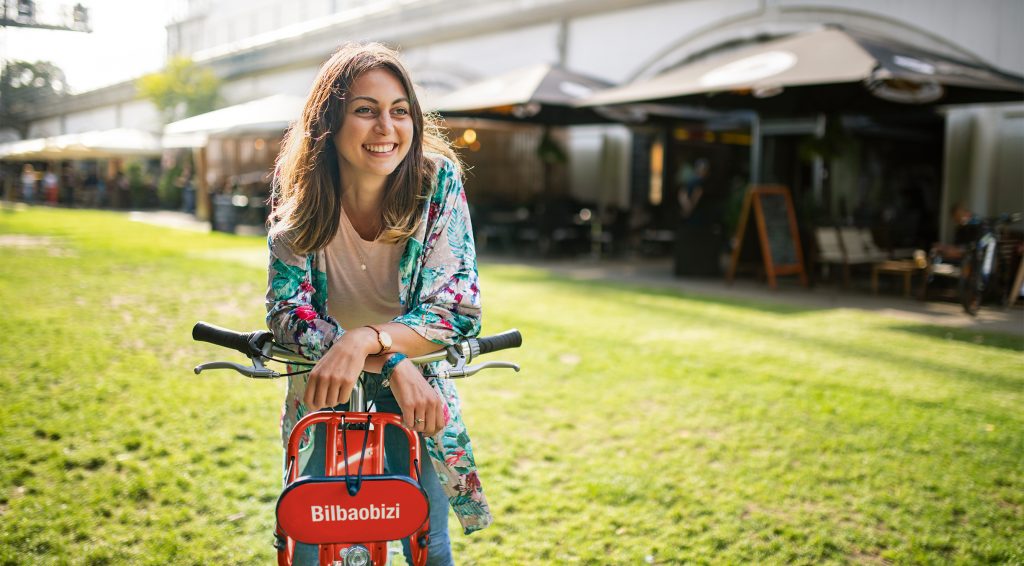 Bilbao leads the principal cities ranking thanks to its increasing number of pedestrian zones
The majority of Bilbao's citizens tend to get around the city mainly on foot, but also by bike. Thanks to the predominantly flat nature of the city, most people opt to walk or pedal in their daily movements around the city. Furthermore, the widening of pavements, the network of cycle lanes, the elimination of architectural obstacles and the installation of lifts and escalators have all encouraged this trend.
According to the Urban Mobility Ranking in Spain 2019 drawn up by Greenpeace, Bilbao is the city which is the most committed to sustainable mobility in the Spanish State. The study analyses the degree of commitment of city councils in terms of their mobility plans, taking into account factors such as pedestrian areas, the public transport offer, taxis, the cycle lane network, pedestrian streets and transparency, among others.
The capital of Bizkaia is the most highly rated and stands out for its commitment to sustainability which is demonstrated by major measures to ensure the reduction of the use of private vehicles (11% and falling yearly) and to improve the quality of life of its citizens.
The ecological organization points out that 64% of movement around the city is now on foot, which shows that Bilbao has put pedestrians at the forefront of urban life. This has a knock-on effect on many other statistics, from a reduced emission of greenhouse effect gases and other polluting particles, and it has also led to less noise and traffic jams.
Furthermore, the varied offer of public transport available is emphasised, as is the Ciudad 30 transformation which has reduced the speed limit in 87% of the city's streets.