Bilbao, among the top 3 cities in the Spanish state with the best quality of life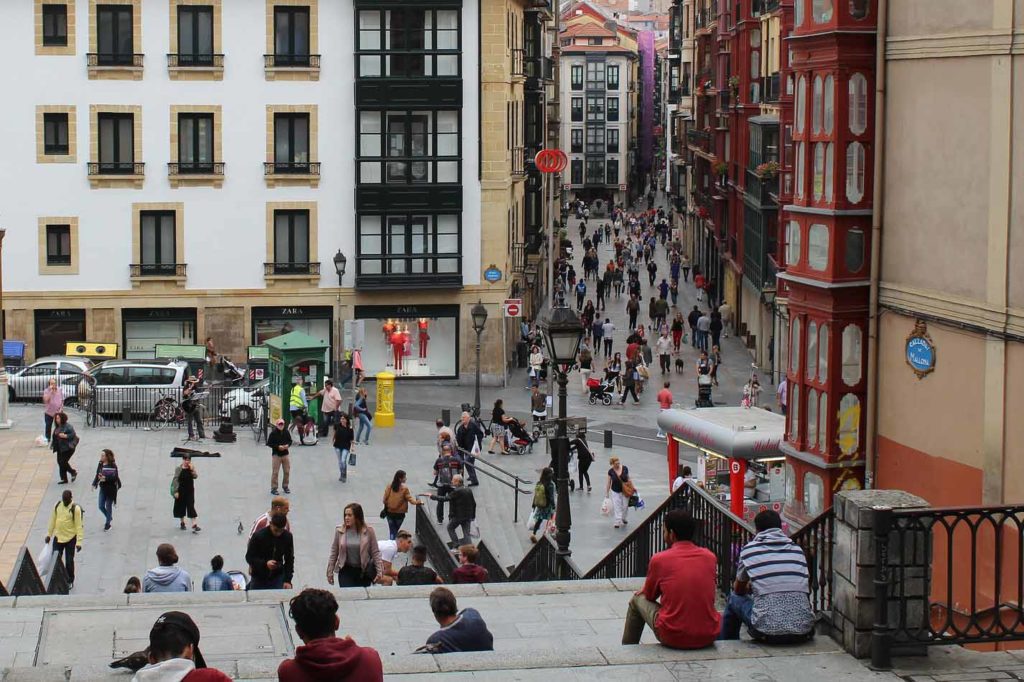 It leads the way in mobility, health services, education, cleanliness and culture.
The Organisation of Consumers and Users (OCU) has recently (September and October 2020) carried out a quality of life survey in the 15 most populated cities in the Spanish state, where the surveyed population assessed 10 aspects. In 7 of these, Bilbao is in the top three positions and in five of them in first place:
Mobility – 81/100 (1st)
Health services – 78/100 (1st)
Culture, sport and leisure – 76/100 (1st)
Cleaning and waste management – 74/100 (1st)
Education – 74/100 (1st)
Employment and labour market – 56/100 (2nd)
Environment and pollution – 67/100 (3rd)
Despite the decline in all cities for many of the indicators and a reduction in the overall ranking as a result of the pandemic, Bilbao (69 points) has managed to position itself in third place in the ranking, tied on points with Zaragoza, and only behind Vigo (1st with 70 points). Barcelona and Madrid are at the bottom with 56 and 55 points, respectively.
If we focus on the aspect of well-being, the Biscay capital has the highest percentage of people satisfied with its health system and a high rating in waste management, the result of well-functioning health services, a clean neighbourhood and a properly cared for environment.
Bilbao is also at the top for families with children, with high satisfaction in culture and sport and a high score in education.