Bizkaia leads the increase in temporary contracts converted into permanent in the Spanish state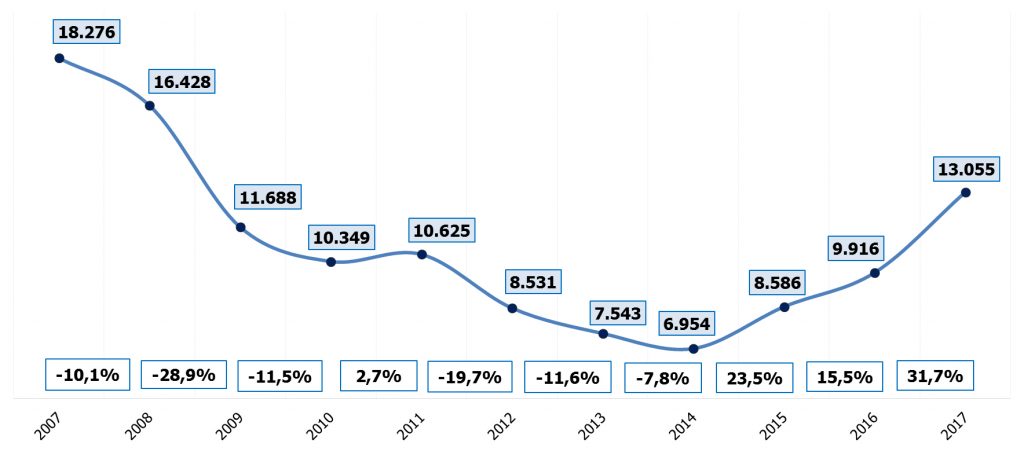 In the Basque Country more than 13,000 contracts changed from temporary to permanent during the first semester of this year, which represents a growth of 31.7%, according to Randstad
The improvement in the Basque economy, with rises of around 3% in the upward trend undergone for the fourth year in a row after the crisis, is helping companies to lose their fear to contract. In fact, during the first semester of this year, a total of 13,055 temporary contracts were converted into permanent contracts in the Basque Country.
It is the highest figure since 2008, just before the crisis. It means an increase of no less than 31.7% with regard to the same period last year and 52% with regard to 2015.
BIZKAIA LEADS THE GROWTH
If we analyze the evolution of employment contracts at the beginning of the year in the various Basque territories, it can be seen that Bizkaia is the place where the number of workers with a permanent indefinite contract increased the most, since it grew by 82.9%, which is also the highest rate in the Spanish state.
As regards the Autonomous Communities, the Basque Country, La Rioja and the Balearic Islands are the three communities in the State which underwent the most noticeable increase in indefinite contracts during the first semester of 2017, with growths above 30%.
The study, which was carried out by the temporary employment agency Randstad, also analyzes the weight of temporary contracts converted into indefinite contracts within the total number of indefinite contracts entered into. During the first semester of 2017, in the Basque Country, one out of every three indefinite contracts was the result of conversion, to be precise 35.1%, 0.8 percentage points less than the national average (35.9%).