Bizkaia Talent supports science and euskera with its participation at the Science Fair ("Zientzia Azoka") organized by Elhuyar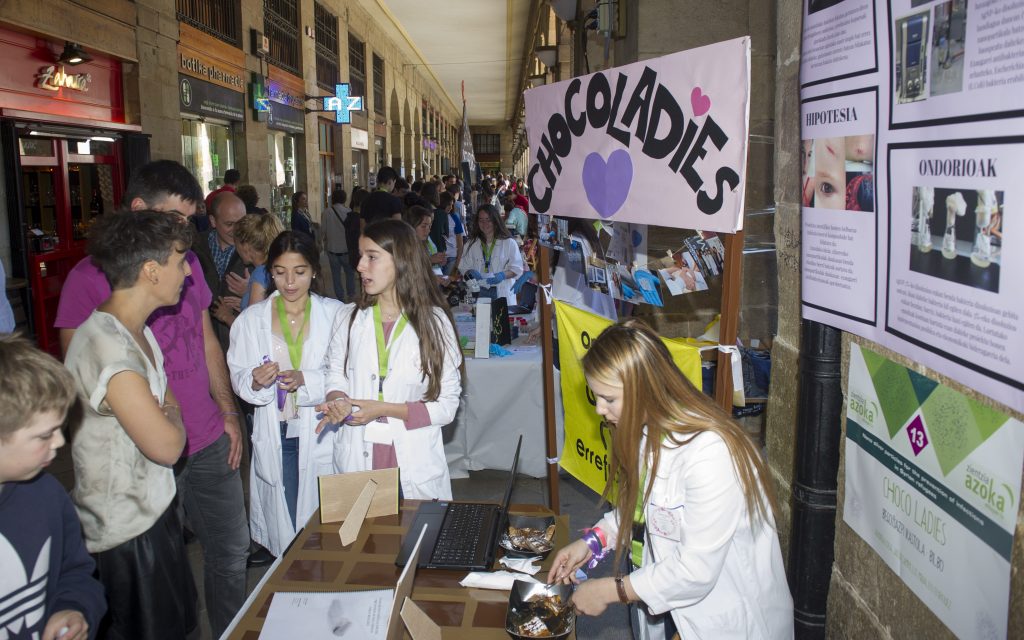 By virtue of this agreement Bizkaia Talent will sponsor the Zientzia Azoka for another year and will offer four grants for the Skills for Professionalism Programme
Bizkaia Talent and Elhuyar Fundazioa have signed a collaboration agreement for the second consecutive year to continue promoting the dissemination of science and technology together with the development of the Basque language.
The agreement which was signed by the Managing Director of Bizkaia Talent Mr Ivan Jimenez and the General Manager of Elhuyar Fundazioa Ms Leire Cancio Orueta, has as its centrepiece the Zientzia Azoka which is to be held on the forthcoming 11th May in the Plaza Nueva in Bilbao. The aim of the event is to strengthen scientific vocations amongst youngsters, promote a culture of science throughout society in general and to act as a tool to spread science, regarded as a strategic project.
Bizkaia Talent will offer four grants to the youngsters attending the Bizkaia Azoka to participate in the Bizkaia Skills for Professionalism Programme. In order to qualify for these grants, the youngsters must be from Bizkaia and be students at a Basque Country university.
Come to visit the Science Fair!