The value of branding for talent management was the protagonist at the event organised by Bizkaia Talent in Bilbao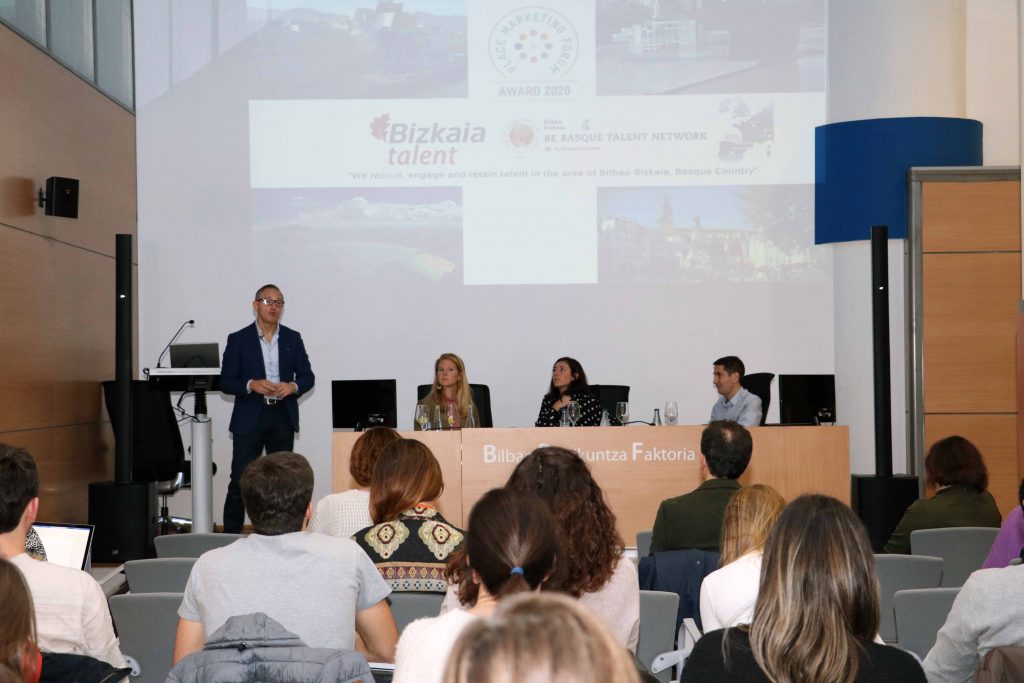 Over fifty representatives of Basque companies attended the Branding for Talent Managenent event which took place at the Bilbao Berrikuntza Faktoria in Bilbao
In the present-day world the function of a company's human resources staff is becoming increasingly important in the achievement of its goals, since the attraction and retention of talent now depends to a great degree on their efforts.
Bizkaia Talent has organised the event Branding for Talent Management, directed at Basque companies with a view to reflecting on the difficulty of persuading and encouraging loyalty amongst highly qualified employees, taking into account the increasing competitiveness which exists in the labour market today, and the increasing importance of quality image which companies need to project to their staff, and how this should be accompanied by a Place Branding strategy.
During the first part of the event, Ane Landa and Asier Gomez, in representation of the companies Kendu and Comalatech respectively, revealed some of the keys to developing a good Employer Branding strategy and they shared the good practice methods which they are developing as employing brands, together with the value proposition which they are offering to their companies' employees.
Following this, Eleonore Van Wonterghem from The Wellbeing Project stressed the benefits to both companies and staff of having a wellbeing programme for employees, the aim of which is to optimise employees' experience and thus improve their level of wellbeing in the heart of the company.
Finally, Mr Ivan Jimenez and Ms Leire Lagunilla, the Managing Director and General Coordinator of Bizkaia Talent, presented the new Be Basque Employer Branding project to be co-designed in collaboration with Basque companies with a view to developing a tool to help in decision-making with respect to the positioning of companies and which will contribute both to their competitiveness and to the Basque Country in general.