The participants in the Talentia Programme learn about the characteristics of internationalization at a very well-attended event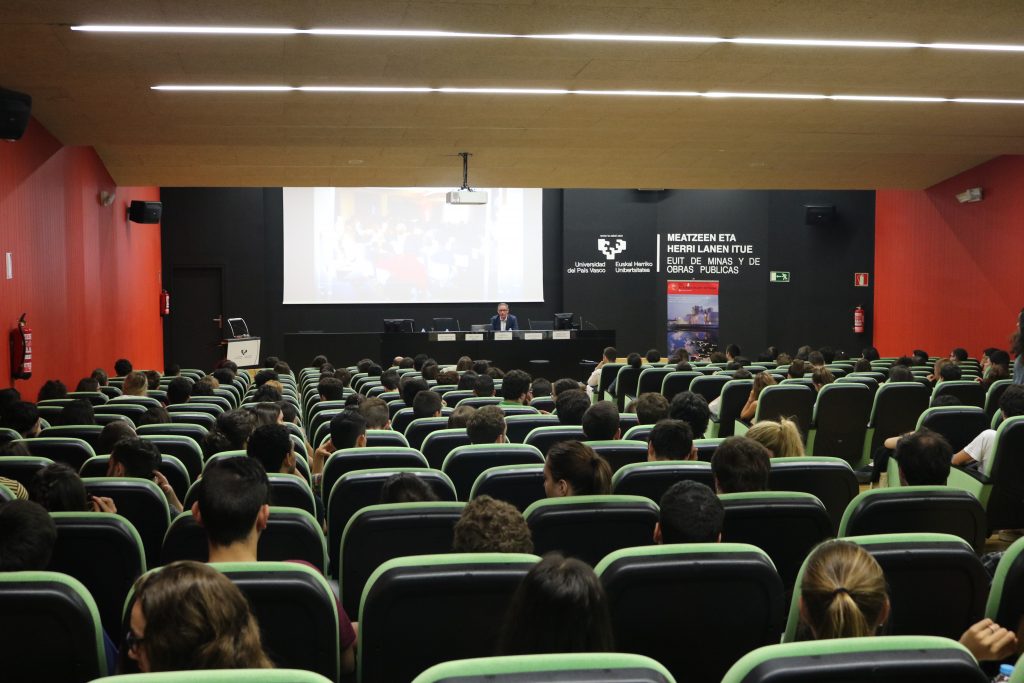 Last Thursday 22 June more than 300 students from the eighth edition of the Talentia programme together with participants in the Competencies for Professionalism in Bizkaia programme gained firsthand insight into the characteristics and benefits of internationalization in organizations.
This third edition of the Internationalization Conference was held with the participation of various professionals from renowned organizations and companies in the Basque Country, such as José Luis Vilas, member of the Research Group of the Basque University System of the University of the Basque Country, Britta Ganz, from Maier's Human Resources Department, María Rubio, ExE Programme director and Xabier Manterola, director at PA Consulting.
The managing director of Bizkaia Talent, Ivan Jimenez, welcomed the attendees to the event and gave a short introduction in which he provided data and figures about the current situation of the Basque Country and its positioning outside its borders.
"More and more Basque organizations have decided to internationalize and establish offices in other countries and business areas of reference", the managing director explained.
In the first part of the event, the aforementioned professionals explained in great detail to the hundreds of attendees the processes their organizations have gone through to internationalize and where they are at present.
They also answered the young Talentias' enquiries and gave them advice for their professional development.
TALENTIA CHALLENGE TALK SHOW
In the second part of the event, there was a round table where five participants in the Talentia Challenge programme discussed various aspects of the first edition of this initiative in which they have to respond to the challenges posed by organizations such as the Science and Technology Park of Bizkaia, Idom, Arteche, Lantegi Batuak and the Provincial Council of Bizkaia itself.
Thus, Iñigo Villamor (Industrial Engineer), Lara Sagastizabal (Criminologist), Nerea Larretxi (Degree in Humanities, Museum Studies MA), Josu Eguizabal (LEINN) and Maider Macarro (Industrial design and product development engineer) talked about their professional experience in the programme in a friendly and dynamic way. They also told some stories about decision-making in the different teams and the recent trips to Finland and Cambridge so as to improve their competencies and expand their contact network.
They all ended their interventions encouraging this year's participants in the Talentia Programme to participate in the next edition of Talentia Challenge.