Visit to a craft brewery with international professionals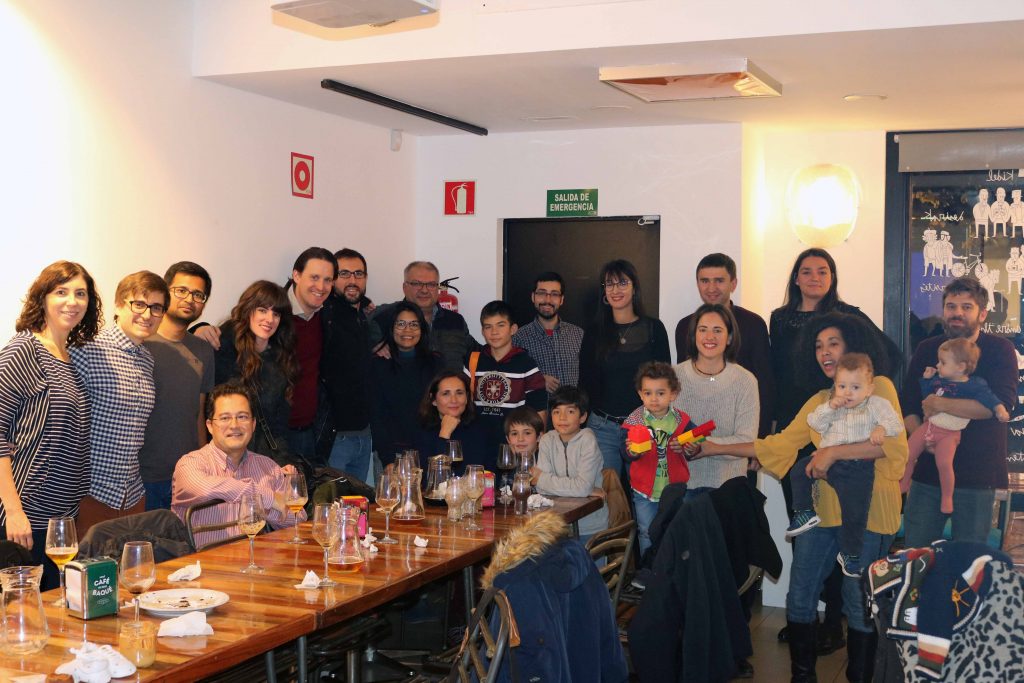 A group of around twenty highly qualified international professionals resident in Bizkaia visit the Bizkaia beer cooperative Boga
On the afternoon of the 22nd November Bizkaia Talent organised a craft beer tasting session as the final sociocultural event of the year before the end of year party which will be held in December. On this occasion the event was held at the Sarean de Bilbao La Vieja, a cultural play area of an experimental and educational nature which is home to a sociocultural programme designed by means of citizen participation.
The aim of the event was to discover the BOGA cooperative which produces Basque craft beer as a leisure and production alternative to the monopoly of the multinational breweries. The 21 professionals who took part in the event had the opportunity to taste different Basque brand beers and gain first-hand knowledge of the philosophy behind this manufacturer whose main aim is to support a stable local economy paying special attention and care to the entire production process.
The people who attended the event come from several different countries such as India, Italy, Dominican Republic, Ukraine, Venezuela and Spain. They are all currently working at organisations such as BCMaterials, Idom, Ikerbasque, Orkestra, Sener, Tecnalia and the University of Deusto.