The Talentia Challenge Programme begins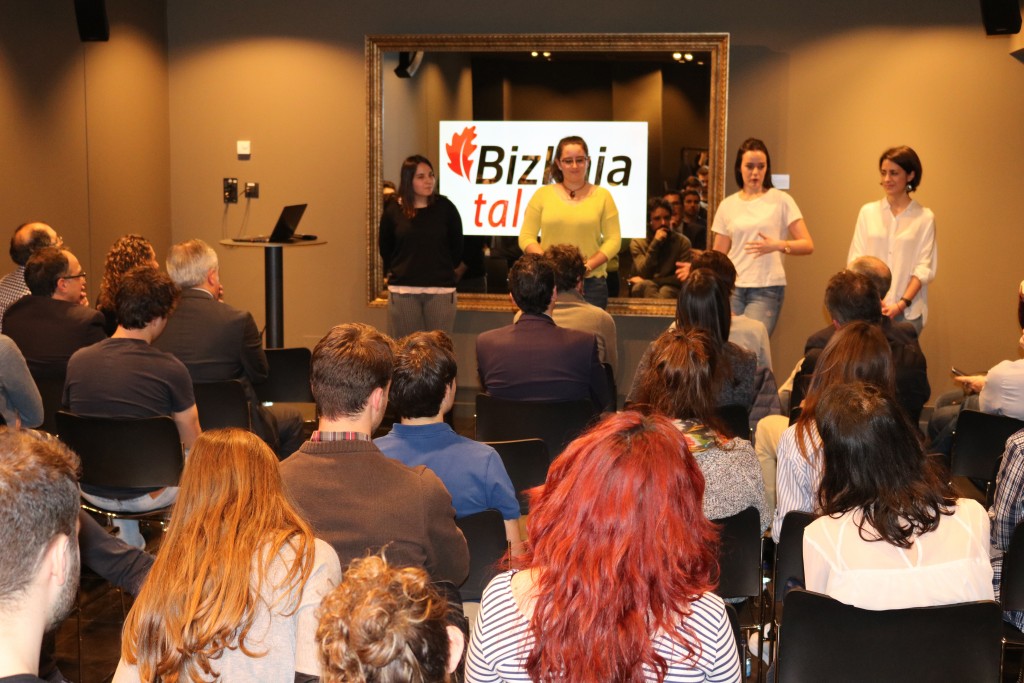 After the official presentations and the selection process carried out between last December and the first weeks of this year, it is time to start with the initiative that will challenge 33 young talents from Bizkaia during the current academic year: the Talentia Challenge Programme.
The first event of the programme will take place tomorrow 16 February as a starting point and a welcome for the young talents selected after a careful selection process. The selected participants, distributed in five groups according to the challenge they are going to respond to, will take part in numerous initiatives.
"We want a person to streamline the session while the participants go up in teams. They will not say which organization they belong to during the exposition and will only reveal their challenge at the end" said the programme coaches.
All the collaborating organizations which have presented their challenges to carry out this programme: IDOM, ARTECHE, Parque Científico y Tecnológico de Bizkaia , LANTEGI BATUAK and the Provincial Council of Bizkaia, have been invited to this event.
4 team coaches, 5 organization tutors and 15 mentors will collaborate in the programme, which is expected to finish on 30 June this year, after numerous coaching and mentoring sessions and international experiences in countries such as Finland or England.
COMMITMENT TO YOUNG TALENT
Bizkaia talent reaffirms its strong commitment to the highly-qualified young people of the territory and has devised and implemented the Talentia Challenge Programme with the collaboration of some economic system drivers of the territory in order to promote them.
It is an innovative initiative aimed and promoting and favouring the conditions and processes to attract, retain and link highly-qualified people to our territory thus enhancing the innovation and advanced knowledge of Basque organizations.
The managing director of bizkaia talent, Ivan Jimenez, points out that this programme aims at giving the participants of the Talentia Challenge programme the opportunity to deal with a real challenge of an organization. The challenge will be proposed by the organization itself and will have to be solved by a multidisciplinary team of Talentia students adapted to the needs of the challenge concerned.