Bizkaia Talent, an example to follow in the conference about the integration of highly qualified migrants in the European labour market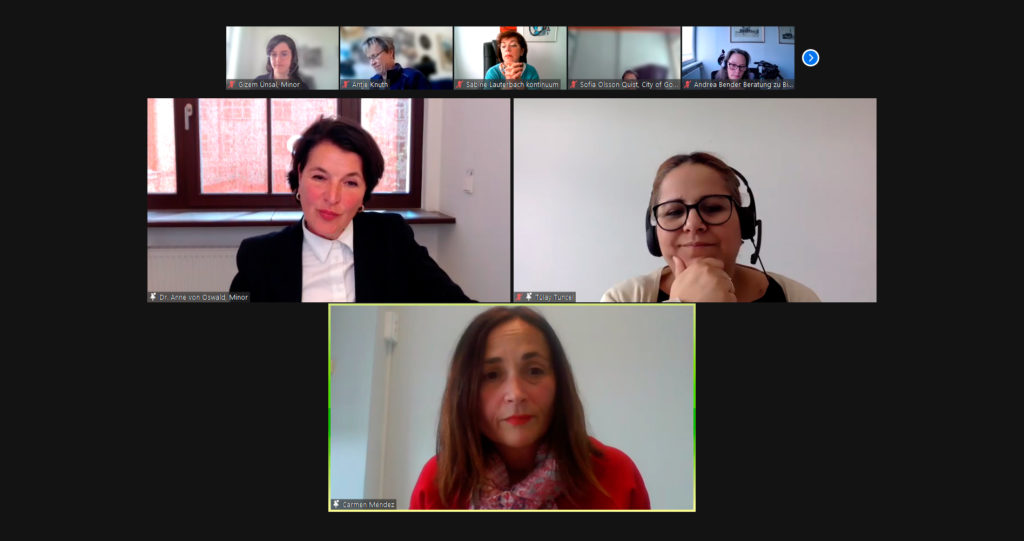 The organization participated in the event at which it shared information on good practice and strategy in Bilbao/Bizkaia.
On the 2nd May Minor Projektkontor für Bildung und Forschung, promotor of the European Berlin project whose aim is to investigate the situation of European citizens in the Berlin labour market, organised a digital international conference on the labour market integration of migrants in European cities.
Seven cities participated in the event (Berlin, Gothenburg, Ghent, Amsterdam, Munich, Vienna and Bilbao) with speakers from the fields of politics, research, the economy and civil society presenting their activities and sharing their experience and knowledge.
Bizkaia Talent intervened in the event with a session about good practice in the integration of highly qualified professionals, Ms Carmen Méndez de Castro, head of the Relocation & Be Basque Dual Career Centre service, reporting on the work carried out in Bilbao/Bizkaia to assist the professionals and their spouses, as well as the services which are offered to them by the association to ensure their full working and sociocultural integration.
In this session they also discussed obstacles such as the recognition of university qualifications and bureaucratic procedures, as well as the importance of interculturality and diversity in order to focus correctly on these issues.