Bizkaia Talent renews its agreement with the Lurgaia Fundazioa Foundation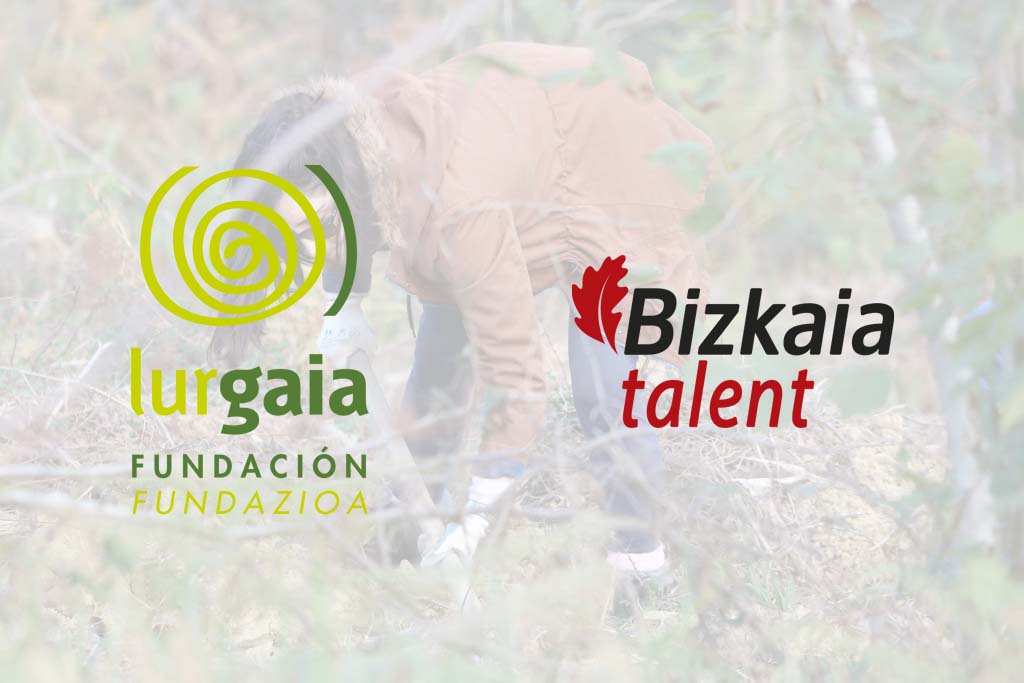 Under this agreement, the Basque association will continue to carry out initiatives involving the conservation and management of biodiversity
Bizkaia Talent and the Lurgaia Fundazioa Foundation have renewed their commitment made two years ago in order to promote and encourage the conservation of biodiversity and the management of the territory's natural heritage by signing a biannual collaboration agreement.
During the last two years and under the guidance and support of Lurgaia, Bizkaia Talent has planted around 200 trees and bushes of indigenous species (oak, cherry, rowan, hawthorn, hazel, birch, lime and pussy willow) in the Undabaso forest, located in the heart of the Urdaibai Biosphere Reserve, to compensate for the CO2 generated by Bizkaia Talent's day-to-day activity.
With this planting, in addition to compensating for the CO2 generated and recovering the native forest, two days of volunteer work were carried out with highly qualified international professionals from various countries, all of them beneficiaries of the Bizkaia Talent Relocation & Be Basque Dual Career Centre service. The Foundation was able to explain the origin and purpose of the project and to demonstrate the importance of biodiversity conservation and the management of the natural environment, habitats, associated ecological processes and landscape.
For 2021, it is fitting to highlight the El Bosque que Viene project, which aims to create the largest mixed oak woodland in the Urdaibai Biosphere Reserve (Undabaso forest) and one of the largest in Bizkaia (153 hectares). To this end, the land adjacent to the existing forest (48 new hectares) will be acquired to provide an undivided area for ecological processes to take place without any disturbance.
To achieve this objective, a fundraising project has been launched (you can make a donation or even buy a Forest Voucher as a gift) for the purchase of new hectares, which will become trust land, adding to those that the foundation already owns in the area. This means that it will never be used for commercial exploitation and that it will be dedicated exclusively to the creation and conservation of a forest of indigenous species. The legal charter of the Lurgaia Fundazioa Foundation and the Foundations Act guarantee that this is the case and that it will always be the case.