The University of Deusto in the world teaching excellence top six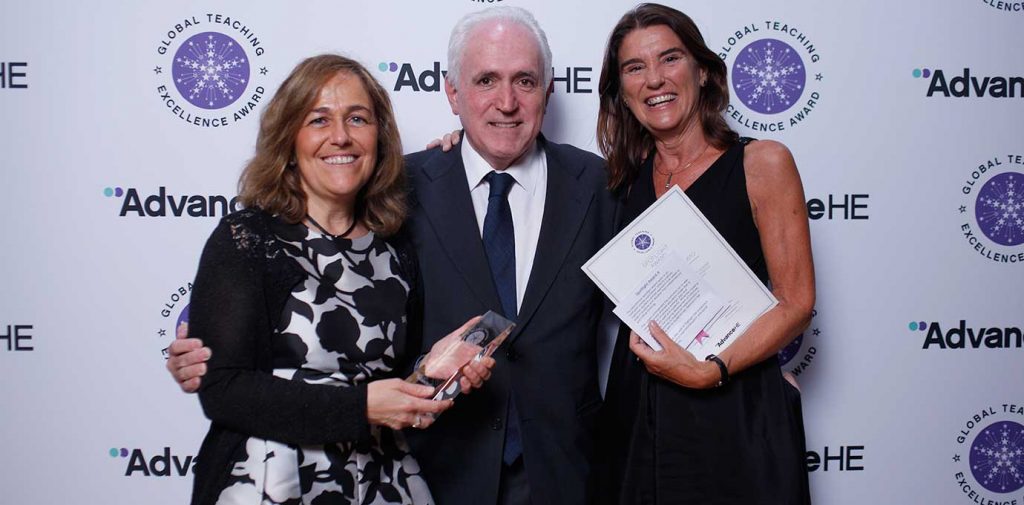 The Basque University has won one of the six Global Teaching Excellence Award 2018 prizes, placing it among the best universities in the world.
The University of Deusto has been awarded with one of the six Global Teaching Award 2018 (GTEA 2018) prizes for teaching excellence. These international prizes are awarded on an annual basis by the British institutions Higher Education Adademy / Advance HE and Times Higher Education. Over 300 universities representing 41 countries from all around the world took part in the 2018 edition and the winner was McMaster University from Canada. The following universities also received awards along with the University of Deusto: Royal Northern College of Music, University of Wollongong, University of Birmingham and Edge Hill University.
Special mention was made of the solid and innovative nature of Deusto's teaching model at the gala held in Edinburgh, and of the university's fostering of independent and critical thinking amongst its students.
The Rector, Mr Jose Maria Guibert was excited about what he called "recognition for a unique model of teaching-learning and a powerful and unequivocal investment in educational innovation. Providing our students with an excellent standard of teaching is our principal badge of identity.
The University of Deusto, 132 years of experience of teaching university students
The University of Deusto was formally opened in 1886 and is Spain's oldest private university. Governed by the order of the Company of Jesus (Jesuits), it has 14,000 students spread among its Bilbao and San Sebastian campuses, together with its centres in Madrid and the recently inaugurated centre in Vitoria. The university currently possesses six faculties: Economic and Business Sciences, Social and Human Sciences, Law, Engineering, Psychology and Education, and Theology.