The Provincial Council of Biscay promotes the further education of young people through financial aid to complete their training in prestigious international centres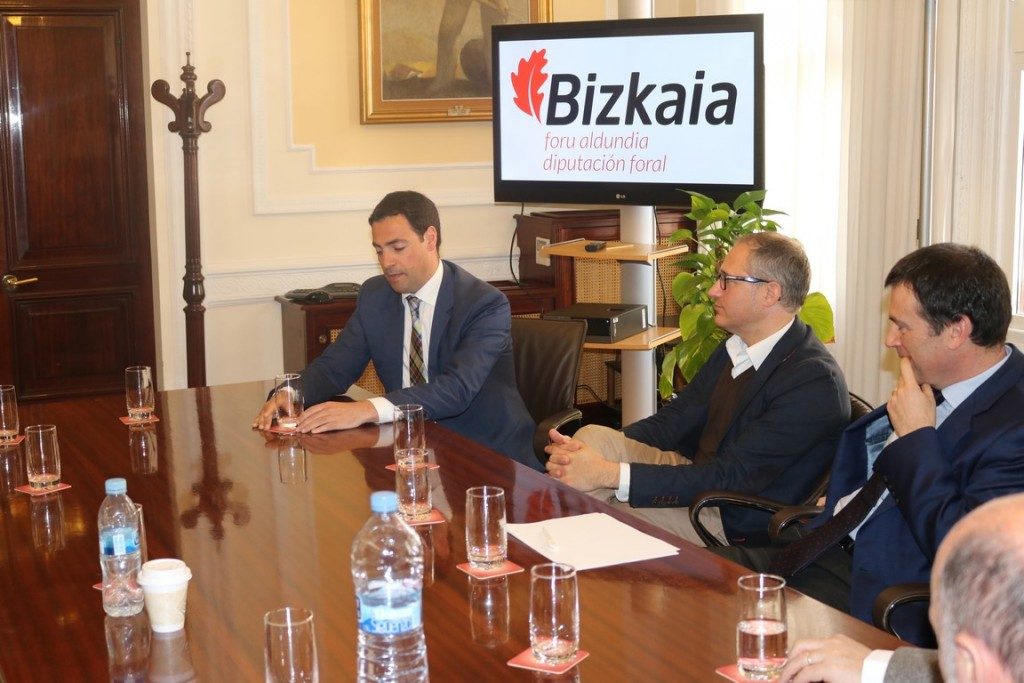 The Department of Economic and Territorial Development has approved a budget allocation of 244,500 Euros for 2017-2018
It is a forward-looking step for the economic network of Biscay
In the conviction that training in human capital represents the best investment for the Territory from both the economic as well as the social point of view, the Department of Economic and Territorial Development of the Provincial Council of Biscay has approved the granting of subsidies for the further professional education of young postgraduates so as to support their taking courses in prestigious international centres abroad.
The specialization needed by companies requires the creation of a network of highly qualified professionals for the development of the productive activity as well as new business lines. "Thus, this aid aims at complementing the academic training of young people and improving their opportunities to join companies, universities or research centres of Biscay", they say at the Provincial Council.
"Rewarding and promoting the excellence training of young university graduates who have stood out for their effort and academic results is not just a matter of social recognition and compensation for their personal development, but a real forward-thinking step for the economic network of Biscay", they add.
The aid is aimed at graduates from the years 2014/2015, 2015/2016 or 2016/2017, who have been born or are registered as residents in Biscay, up to the age of 30, with a final grade in their degree of Very Good or above, or people who have participated in the  Bizkaia Talentia programme.
Promoted by the Association Bizkaia Talent in collaboration with the three universities of the Basque Autonomous Community.
The further professional training courses will have a minimum length of 6 months and can be fully taken at the prestigious international university or centre abroad or in combination with one of the universities of the Basque Autonomous Community.
The Provincial Council of Biscay has established a budget allocation of 244,500 Euros for 2017-2018 and the maximum amount of aid per student will be 8,000 Euros.
The application submission period will start at 9 a.m. on the day after the Decree is published in the "Official Journal of Biscay" and will finish on 29 September 2017 at 1.30 p.m. Subsidies will be granted on a free competition and immediate basis so as to provide real and effective support to young people.
For further information you can visit the website of the Provincial Council of Biscay by clicking here:
http://www.bizkaia.eus/home2/Temas/DetalleTema.asp?Tem_Codigo=9774&Idioma=CA