Bizkaia Talent: an international example in the EURAXESS network in Israel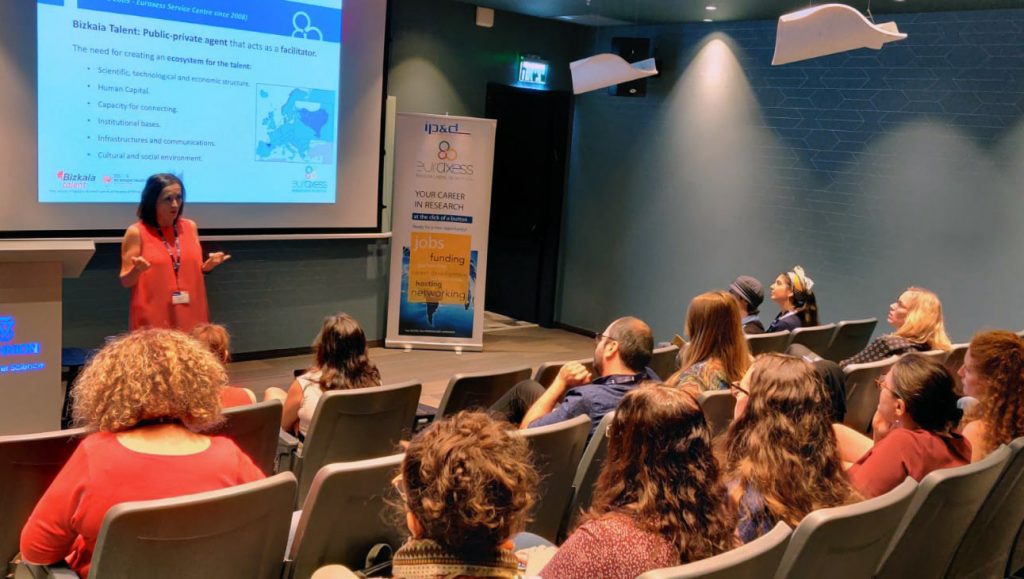 Bizkaia Talent has delivered a training course on sociocultural integration, Dual Career and professional development after being selected for "best practice" at the European level
On the 13th November Bizkaia Talent attended the Technological Institute of Israel (Technion) in the city of Haifa as special guest, participating in the EURAXESS Book the Trainer event which is supported by the European project EURAXESS TOP IV.
Ms Carmen Mendez, responsible for Bizkaia Talent's Relocation & Be Basque Dual Career service and expert on international mobility management, provided training about sociocultural integration and professional development for research workers and their partners, within the framework of academic-industrial cooperation.
Ms Mendez demonstrated to the participants the different services available to help research workers and their partners to integrate in Basque society both socially and work-wise. A debate forum later took place which enabled the participants to analyse and reflect on the model which Bizkaia Talent has been working on for so many years.
Attending the training event were top figures from Technion, the Weizmann Institute of Science, the Hebrew University of Jerusalem, the University of Haifa and Israel's Ministry of Science, Technology and Space.
EURAXESS: mobility and career development
EURAXESS is an initiative of the European Commission (EC) which promotes mobility and professional career development for research workers with the aim of making Europe a leader in terms of scientific excellence. Bizkaia Talent is an active member of the network and acts as its local centre in Bizkaia.