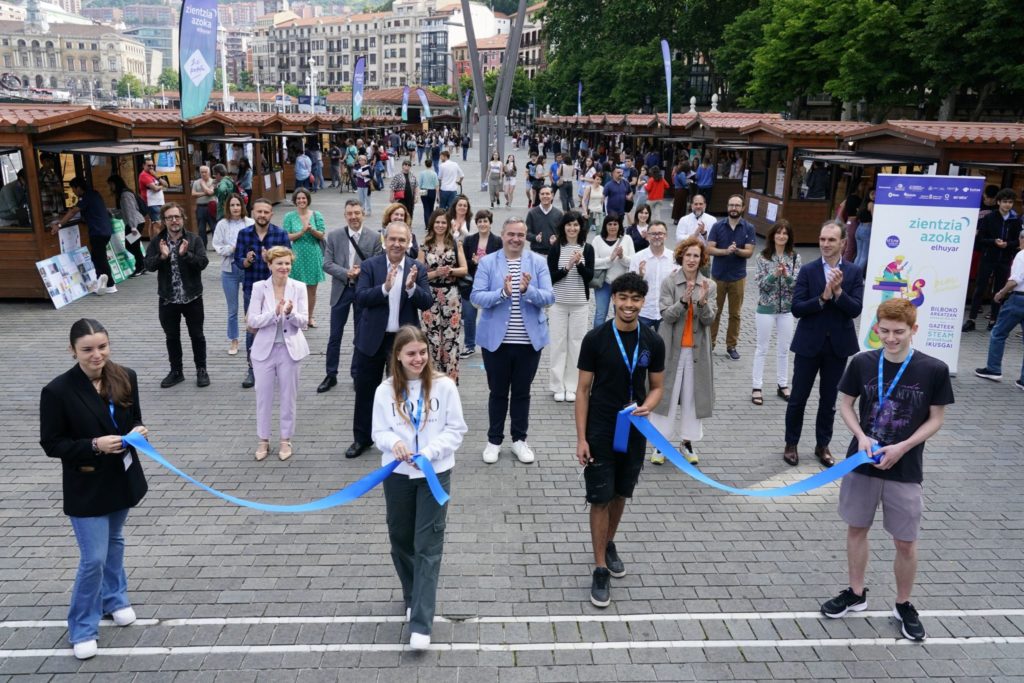 700 youngsters present their research work at the Science Fair of the Elhuyar Foundation
2023/06/08
For yet another year Bizkaia Talent has supported the science fair in which four grants were awarded to participate in the skills for professionalism programme Talentia Skills.
On the 2nd, 3rd and 4th June Bilbao hosted the Elhuyar Zientzia Azoka, the Elhuyar Foundation's science fair. Over 200 projects were presented at the event with the participation of some 700 youngsters from 60 schools. Together with youngsters from Basque Country schools, the event was also attended by the winners of other science fairs from both Spain and abroad.
As the fruit of a cooperation agreement with the Elhuyar Foundation, Bizkaia Talent awarded four grants for participating in the skills for professionalism programme Talentia Skills, the aim of which is to develop the transversal skills of students, guide them throughout their formative phase and proactively bring them close to the companies and reference sectors of the Basque Country.
Over a decade fostering the scientific vocation
Including this year's event, eleven editions of the Elhuyar Zientzia Azoka have now taken place. The aim of this science fair is to foster enthusiasm for science amongst youngsters, and to promote and spread scientific culture, not only at this fair but also throughout the course of the year. Participating in the fair together with the students were Basque Country research centres and universities.