Bizkaia Talent joins the "Companies and Biodiversity" Project promoted by the Lurgaia Fundazioa Foundation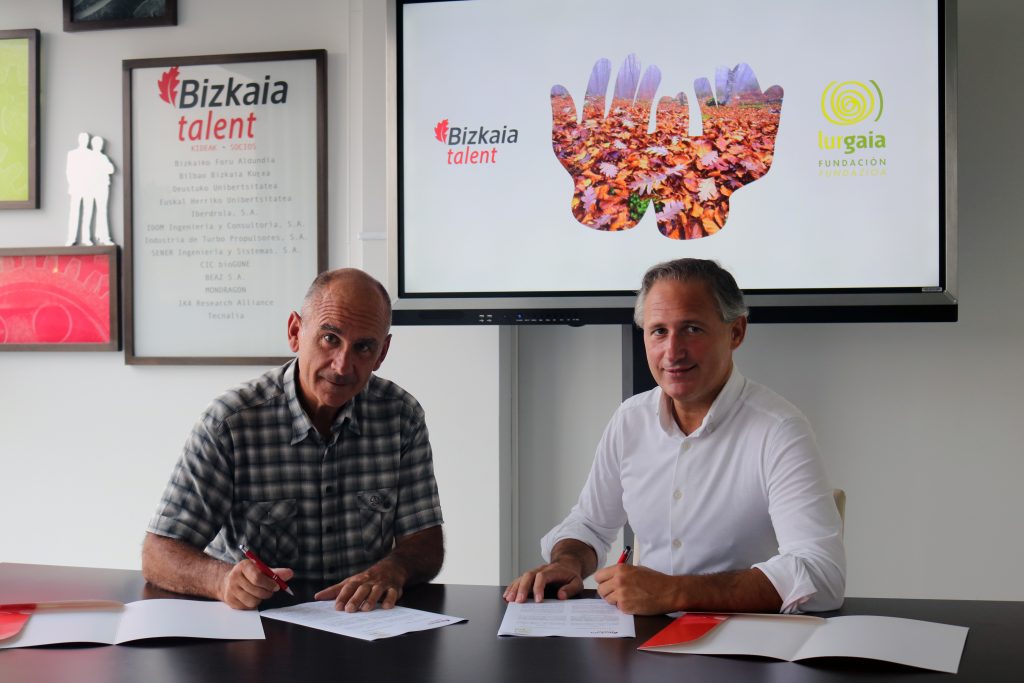 Under the collaboration agreement, Bizkaia Talent will carry out several different measures involving biodiversity conservation and management.
Bizkaia Talent and the Lurgaia Fundazioa Foundation have joined forces with the signing of an agreement aimed at promoting the Companies and Biodiversity project managed by the foundation and the Basque Government Department of the Environment, Territorial Planning and Housing. To further the aims of the project Bizkaia Talent will carry out CO2 compensation measures by planting trees.
The agreement was signed by the two organizations on the 5th September, and at the event Mr Ivan Jimenez, the Managing Director of Bizkaia Talent, emphasised that "this is just one of the many steps which we are taking and will continue to take with respect to achieving and collaborating in the advancement of the aims of sustainable development to which we have a strong commitment".
For his part, the President of the Lurgaia Fundazioa Foundation showed his satisfaction after the signing of the agreement. "This agreement fulfils a goal which is of great importance to us: involving private initiative and companies in the conservation of our natural heritage".