Bizkaia Talent participates as an expert member in two EURAXESS sessions held in Barcelona and Valencia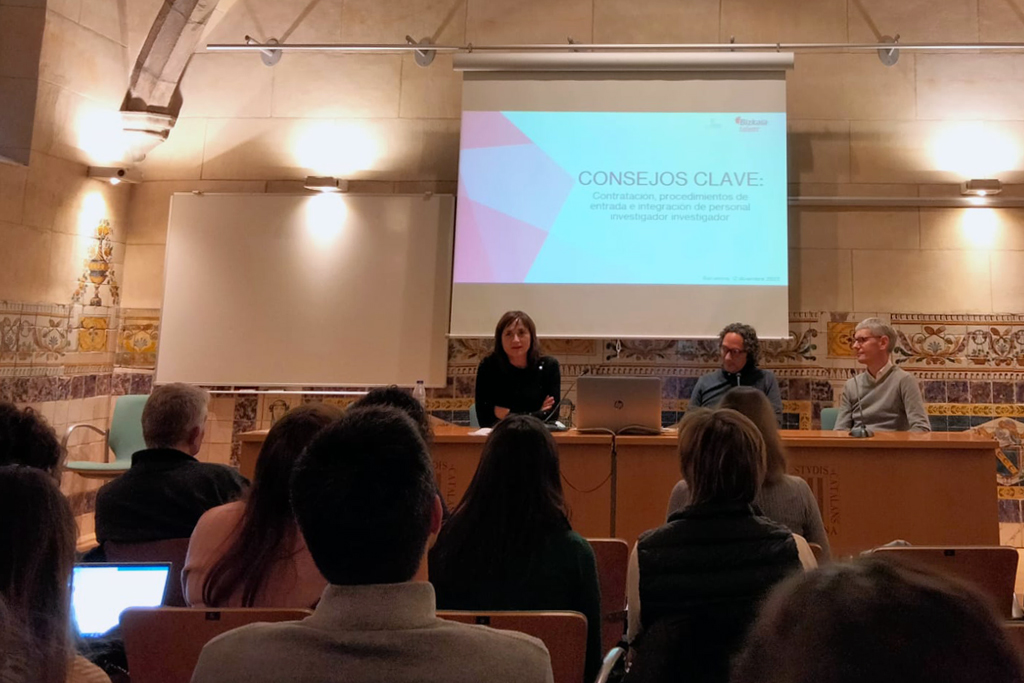 The organization has taken part in MSCA COFUND 2022 and in the annual EURAXESS Spain meeting
Bizkaia Talent participated on the 12th and 13th December in two working days organised by the European Commission in the cities of Barcelona and Valencia, respectively.
In Barcelona a practical informative session was given about the MSCA COFUND 2022 call, which supports new or already-existing PhD programs and grant programs for experienced research workers. Ms Carmen Méndez de Castro, head of the Relocation & Be Basque Dual Career Centre service at Bizkaia Talent, provided keys to the management staff of COFUND projects which have been financed, advising them on aspects such as entry procedures (visas and residence permits), and on the integration of research workers.
The following day, the working day "EURAXESS Spain: careers in research work, talent and mobility" was held in Valencia. On this occasion, Ms Méndez de Castro acted as moderator for a working group dealing with the subject of the official recognition of work qualifications. She spoke about the differences between equivalence, recognition and accreditation, and presented several real cases to facilitate the identification of cases in which an organization can or cannot request a declaration of equivalence for a PhD qualification from a state university.