Bizkaia:talent, as a member of the European Consortium which manages the FABulous accelerator, participates in the 3D Printing FABulous Community Meeting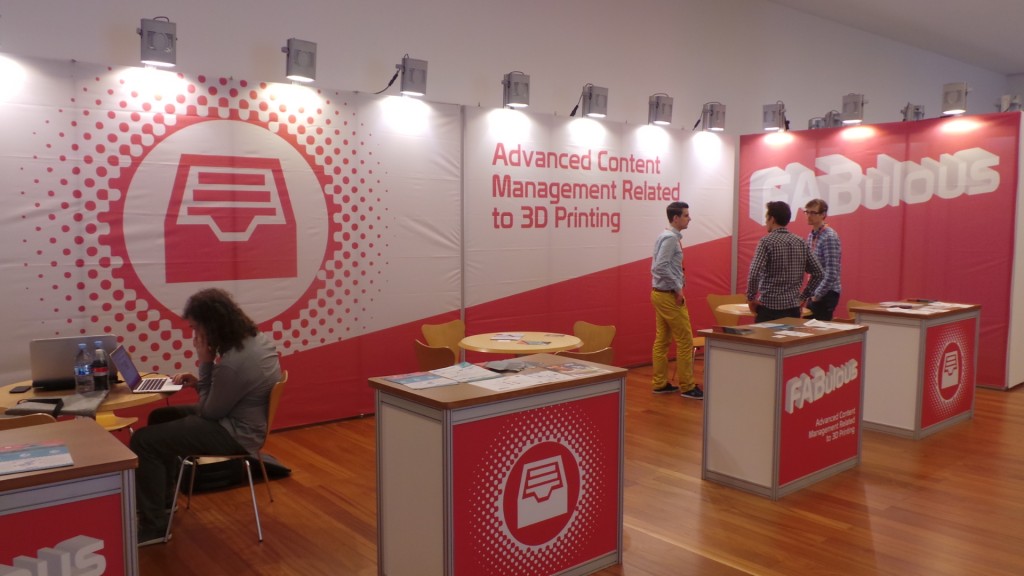 Bizkaia:talent, as a member of the European Consortium which manages the FABulous accelerator,  has participated in the organization of the 3D Printing Community Meeting held in Bizkaia Aretoa (Bilbao) on 1st and 2nd July with the participation of around 200 people.
During two days, a selection of international experts evaluated the 53 projects submitted to the second call of the European Programme FABulous. It is a European Acceleration Programme which supports the launch of companies and new business lines in SMEs based on FIWARE technology and seeks innovative 3D printing applications and services on the Internet.
The candidates submitted various business initiatives directly related to 3D printing so as to become part of this Programme. They are all eligible to have their start-up or SME funded for the development of new services on the Internet.
In a second stage, from January to August 2016, FABulous will select those projects which will receive 60,000 Euros for the service to turn into a commercial application.
During the meeting, workshops gave the opportunity to meet 3D printing SMEs and web-entrepreneurs and see how the applications and services they have developed will change the way we live.
On the first day, in the Oteiza Room, Ian MacPherson from CARSA spoke about launching new digital businesses and Antonio Collado, from the same organization, focused on business models and plans.
In the afternoon, Jorge Ramirez from European Microfinance Network spoke about microfinance in Europe as an alternative source of funding for start-ups.
On the second day, Sam Gèrard Vandormael from i.materialise spoke about innovative business models for consumer 3D printing. Also, Bwcon carried out a coaching session to show attendants how to convince a potential investor.
The Chillida Room of Bizkaia Aretoa was used for commercial and professional networking and for the exhibition of the 53 projects. The room was divided in four exhibition stands corresponding to the 4 themes of the call:
Crowd-sourced and Cloud-based Design and Services for3D Printing
Mobile Apps and Services for 3D printing
Manufacturing and Logistics Tools and Services
Advanced Content Management Related to 3D Printing
Due to all this, this event has been an excellent opportunity for investors, private companies, web-entrepreneurs and start-ups to meet and discuss how to bring businesses and projects to the next level of development and expansion.