Bizkaia Talent takes part in the first UPV/EHU University Empoyment Forum on the Bizkaia Campus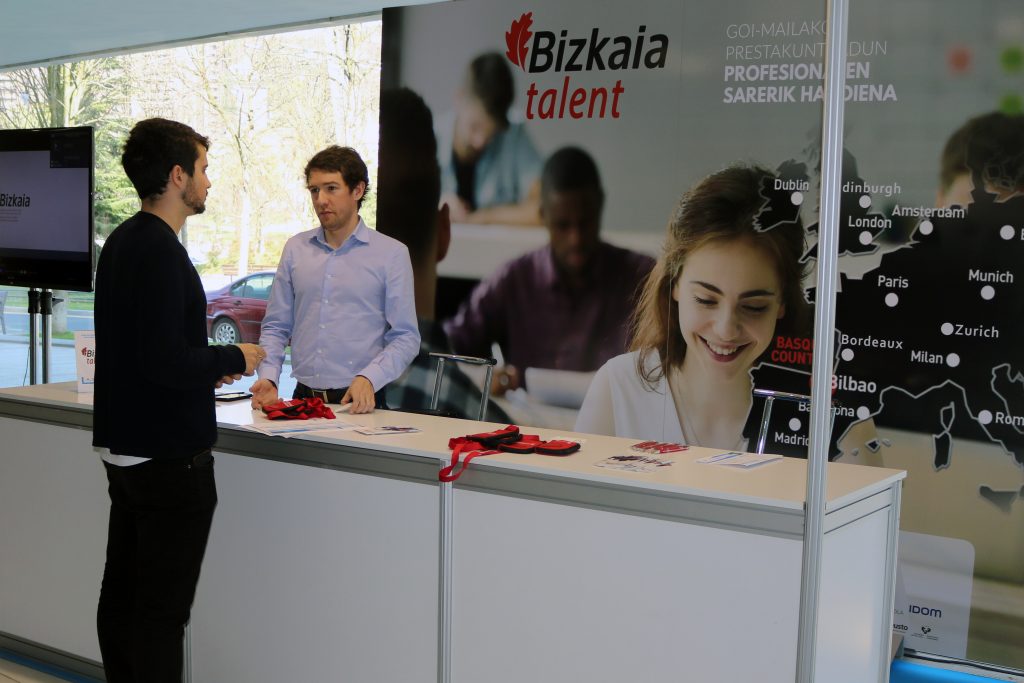 The organization provided information about existing employment opportunities and orientated students
With the aim of promoting student employability and creating a meeting point with companies, on the 21st February the EPV/EHU University organized the first Employment Forum on the Bizkaia campus, with the participation of Bizkaia Talent and around 50 other organizations. The event was aimed at final year students, graduates and PhD students.
In the morning session the companies made their presentations and then made an initial contact with the participating candidates. Mr Ivan Jimenez, the Managing Director of Bizkaia Talent, took advantage of his presentation to inform the participants about the Be Basque Talent Network strategy and the digital tools Be Basque Talent Map and Be Basque Talent Observatory. In the afternoon session the students were able to attent several training workshops related to digital competences and personal branding, amongst others.
Bizkaia Talent set up an information stand at the event where visitors could receive information about the current situation of the labor market, existing opportunities and orientation about the development of their careers.