Bizkaia Talent wins the Global 100 international award as "the best talent management organisation"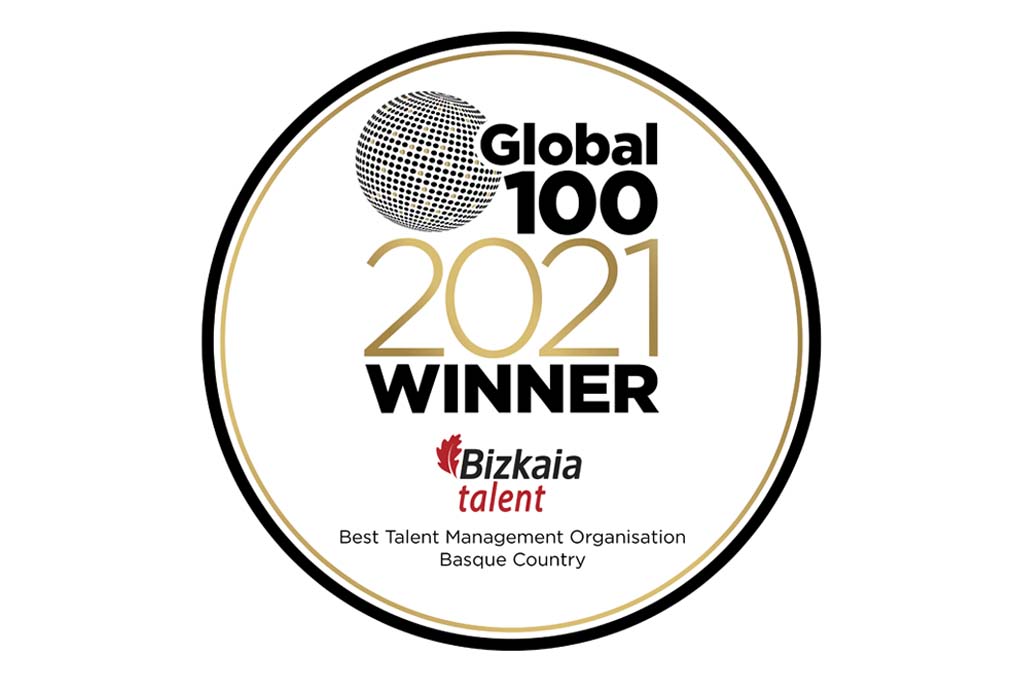 The Basque organisation has won the award which recognises the talent-related strategy which it has been developing in the province of Bizkaia in recent years.
The British publishing house EMG Publishing has awarded Bizkaia Talent by including it in its 2021 Global 100 list, considering it to be "the best organisation in terms of talent management" in the world, and it once again recognises the work that the association has carried out after the awards it received in 2020: Small Business Award and Place Marketing Awards.
Global 100, whose aim is to provide its readers with comprehensive knowledge about the companies which are leaders and models in their areas of specialization, is comprised of just 100 organisations from around the world, all of which have been selected by at least 21% of the total of 293,000 subscriber readers from 163 countries.
The digital publication praises the Be Basque strategy, "an innovative concept created mainly as a consequence of its work with SME's" and which has had "a real impact in the success and prosperity of the region". It also emphasises that "the idea to Basqueify any professionals who live and work in the territory without taking into account where they are originally from has also led to the attraction of more talent to the region on an unprecedented level".
Mr Ivan Jimenez, the Managing Director of Bizkaia Talent, has evaluated "very positively" the recognition which the association has received, and he has assured that the association which is promoted by the Provincial Council of Bizkaia "will continue working with the public institutions and the local business community, with the clear objective of continuing to attract the finest talent to the region in order to enable Bizkaia, Bilbao and the Basque Country to achieve their maximum potential".