The Basque Government presents the new Inter-institutional Entrepreneurship Plan 2020 with a 295 million budget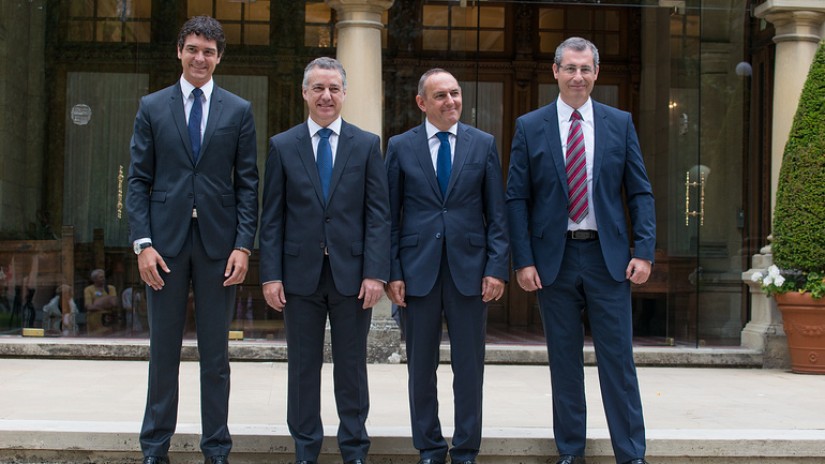 All the departments and Basque institutions participate in the Plan
The Basque Government has recently approved the Inter-institutional Entrepreneurship Plan of the Basque Country 2020 (PIE 2020) to support Entrepreneurs and Small Enterprises in the Basque country. The aim is to have a common planning and priority setting framework for all the Basque institutions which include entrepreneurship among their priorities. It comprises more than 300 different actions in support of entrepreneurship.
The public budget linked to this plan in 2017 is 72.5 million Euros which, if we take into account the increase forecast until 2020, will amount to 295 million Euros.
The actions and challenges of PIE 2020 will be carried out within the context of an entrepreneurial ecosystem which, in the Basque Country, is characterized by the high survivability of the projects and where men and women are prepared to start new businesses; institutions have been providing continuous support since the 80s; support is offered to multiple groups with varied entrepreneurial activities and the private sector is showing increasing interest and support.
CHALLENGES OF THE FUTURE OF ENTREPRENEURSHIP IN THE BASQUE COUNTRY  
The challenges of entrepreneurship in the Basque Country include promoting the entrepreneurial culture and values at all levels of society as well as all life stages, reinforcing the training of entrepreneurial human capital, especially in all the educational stages, as well as favouring its attraction, hiring, mobility, interaction and connection with new entrepreneurial opportunities.
They also include increasing the critical mass and quality of the ideas and new initiatives arising from the different "seedbeds" and sources, according to the specific needs of each entrepreneurial group; providing funding and investment access alternatives to projects with the potential to emerge, take off, grow and become consolidated as well as market access opportunities and "first clients" to entrepreneurial projects, especially those with greater potential in sectors of the future.
And positioning the Basque Country as a "good place to start a business" among its citizens and in other national and international contexts, with an increasingly complete, active and renowned ecosystem of support.