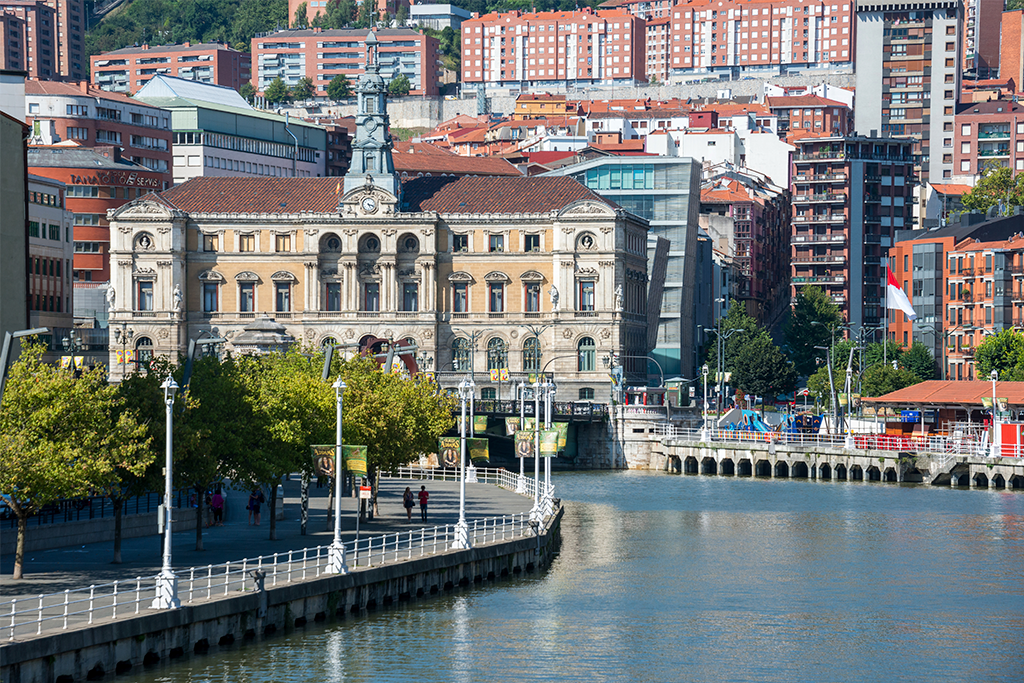 Bilbao, the happiest city in the Spanish State
2023/09/25
The Basque capital is the happiest city in the Spanish State according to the Happy City Index 2023, in which it is in 69th place in the world.
The Happy City Index, a list which evaluates happiness in cities all around the world and is produced by the Institute for Quality of Life and the London-based Happy City Hub, places Bilbao as the first city in the Spanish State in its 2023 ranking. In the world ranking it is in 69th place in the 200 happiest cities in the world.
The report measures the quality of life and the sensation of happiness of residents with respect to 24 areas of activity divided into five categories: citizens, governance, environment, economy and mobility. Bilbao scored a total of 1,464.4 points which are broken down as follows: citizens (319.1), governance (288.1), economy (255.9), environment (307.3) and mobility (294.0).
The capital of Bizkaia has been selected as the happiest city in the Spanish State for various reasons, such as its commitment to the welfare of its inhabitants, for its cultural offer, for being a peaceful city and for its public transport system. In short, for being a city full of life and a fabulous place to enjoy all year round.
At the State level, Bilbao (69th), is followed by Madrid (95th), Barcelona (115th) and León (119th). In the world ranking the Danish city of Aarhus is the overall leader, followed by Amsterdam (The Netherlands) and Bergen (Norway). The remainder of the Top 10 is comprised of Brisbane and Canberra (Australia), Eskilstuna (Sweden), Geneva (Switzerland), Helsinki (Finland), Jönköping (Sweden) and London (United Kingdom).