Basque machine-tool companies confirm their state of the art technology in Milan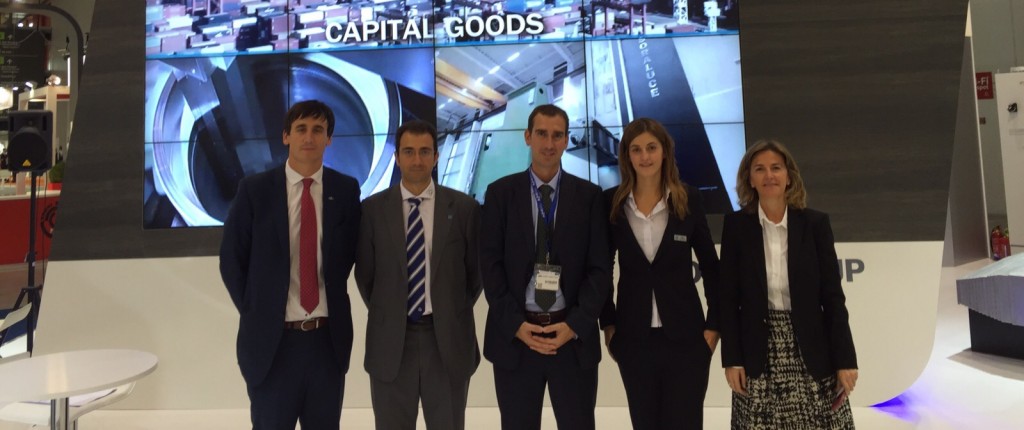 The Basque Government supports the 36 Basque companies present in the EMO Fair.
The Vice-Minister for Industry and Energy, Javier Zarraonandia, and the director general of the SPRI Group, Alexander Arriola, have been supporting the 36 Basque companies in the machine-tool sector which will be present this week at the EMO-MILANO 2015 Fair, one of the main Manufacturing Technology fairs in the world where the latest technologies and know-how applied to industry will be on display. It must be pointed out that the Basque representation in EMO amounts to 66% of the representation of the State, which proves the enormous potential of the machine-tool sector in our country.
Both the Vice-Minister and the Director General of the SPRI group have verified that Basque machine-tool companies have state-of-the-art technology, at the same level as the best German or Italian companies. Zarraonandia and Arriola and the representatives of most of those companies discussed the situation of the sector and coincided in underlining the economic strength of this sector in the Basque Country. During their visit, they were with representatives of Zayer and told them that they can count on the administration for support, as the Regional Minister herself, Arantxa Tapia, did recently.
EMO is in fact the place where Bilbao Exhibition Centre (BEC) will present the next edition of the Machine-Tool Biennial, to be held from 30 May to 4 June 2016. The BIEMH is notable for being a market driver, as it gives the opportunity to carry out commercial operations with agents from all over the world. A reference at the national level and the third most important fair in Europe in its field, it will present the new developments in machinery, tools, components and accessories, automation, metrology, quality control etc.
The itinerant biennial exhibition, EMO has chosen Milan as one of the venues, alternating with Hannover. With 120,000 square metres of net exhibition space distributed in 12 halls, EMO MILANO 2015 has beaten the 95,000 square metres which the last edition of the EMO MILANO occupied in 2009 and 1,600 companies have registered.