Ikerbasque and Bizkaia Talent participate at the event "Job Opportunities for International Researchers in Southern Europe" held in London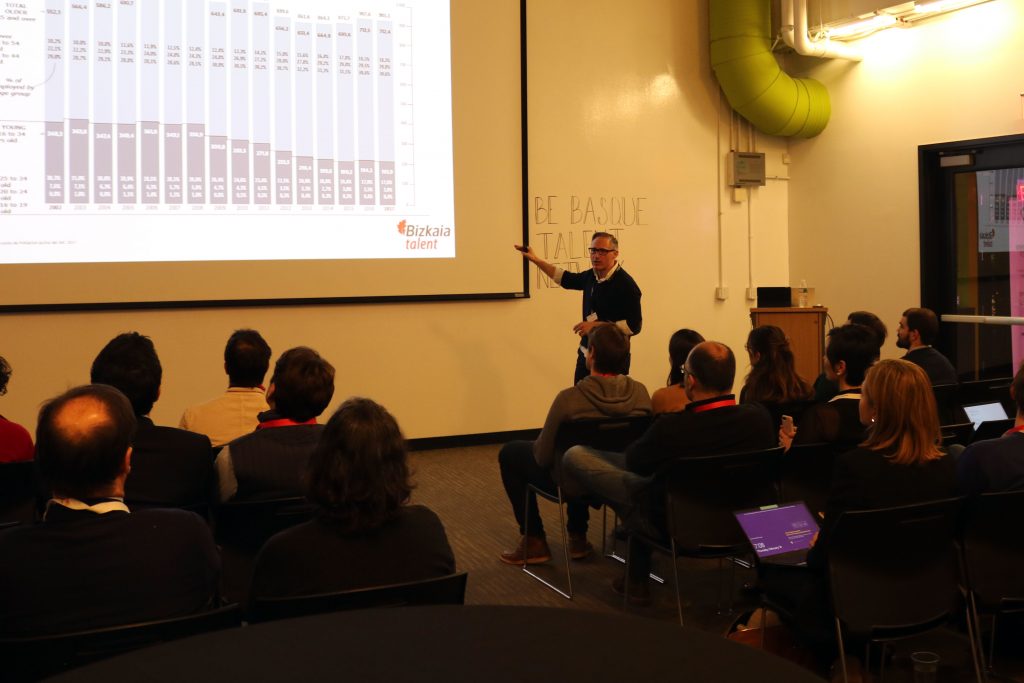 Around 60 highly qualified researchers resident in Greater London attended the meeting
On the 29th April, Bizkaia Talent, Ikerbasque, ACCIÓ (Cataluña Government), FECYT (Spanish Government), and the Italian Embassy presented their mobility and talent attraction programmes at the University College of London. The title of the event, "Job Opportunities for International Researchers in Southern Europe", was organized in joint collaboration and was attended by about 60 research workers resident in the United Kingdom.
After the usual welcoming presentation of the conference, the representatives of the different institutions presented the professional opportunities that exist in their respective geographical area. Mr Iñigo Atxutegi, General Manager of Ikerbasque (Basque Foundation for Science), and Mr Ivan Jimenez, Managing Director of Bizkaia Talent, reported on the strategies for attracting talent to the Basque Country. For its part, Bizkaia Talent explained the Be Basque strategy, which is recognised as a role model for its long-term and ongoing commitment to innovation, and revealed the latest trends of the labour market, as well as the future forecasts existing in the Basque Country.
Following the individual presentations, there was a roundtable attended by researchers associations from Spain (SRUK/CERU), Italy (AISUK) and Portugal (PARSUK), at which there was a discussion about the impact of Brexit on the international community of researchers in the United Kingdom and on international mobility.