Bizkaia:talent organizes the first Internationalization Conference within the Talentia Programme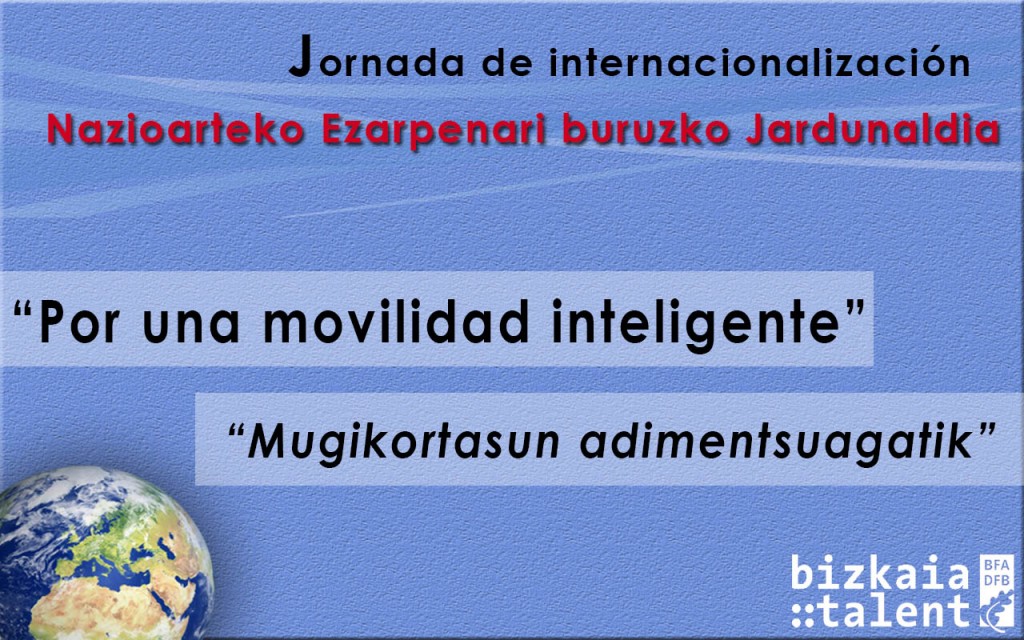 With the slogan "For smart mobility", bizkaia:talent is organizing an Internationalization Conference within the sixth edition of the  Talentia programme. The event, which will be held on Thursday, 9 July, at 10 a.m. in the Ria de Bilbao Maritime Museum, will be attended by more than 150 people including participants in the Talentia Programme and representatives from the three Basque universities: University of Deusto, University of the Basque Country and Mondragon University.
Throughout the conference, the three guest industrial groups, Gestamp, Idom and Maier, will show how people are the key to success in the internationalization process of organizations and which professional profiles are being required at present.
This will be done by several business and education figures from the Basque Country, such as Maria Teresa Ojanguren, the Principal of Ikastola Lauaxeta, Ainhoa Fernandez, a participant in the 2011-2012 edition of the Talentia Programme who will speak about her international career, Joseba Mezo, corporate manager of the Selection and New International Projects Area of Gestamp, Ana Zudaire, People Manager at Idom and Ainhoa Gamboa, Human Resources Manager of the Maier Group.
At this socio-economic time characterized by globalization, we must know how students are being educated in educational institutions, from the moment they start school, so that they can fulfil the expectations of society and meet the requirements which are being sought by companies.