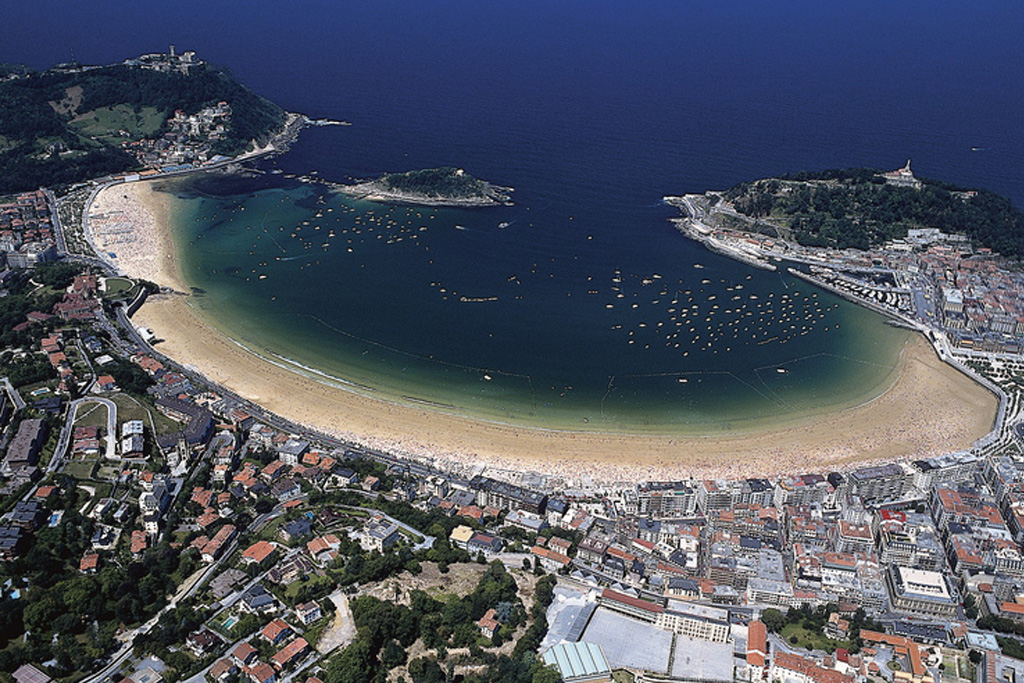 The Basque beach of La Concha, the fourth best in Europe
2023/04/12
Mikel Arrazola
The beach features in the Top 15 of the global ranking published by TripAdvisor.
TripAdvisor, the world's biggest travel guidance platform, has announced the best beaches for 2023 as part of its annual awards, with a Basque beach featuring in Europe's top four: La Concha beach in San Sebastian.
As it does every year, the popular platform has revealed its Travelers' Choice Best of Best awards, which, based on the opinions and ratings gathered over the course of the last 12 months, ranks the best destinations, beaches, hotels, restaurants and favourite travellers' activities.
In the beaches category, La Concha in San Sebastián occupies fourth position in the European ranking. The beach combines "clean, big and shallow clear water" with "gorgeous architecture" and "green mountains surrounding it". La Concha is only surpassed by Reynisfjara Beach (Iceland), Praia de Falesia (Portugal) and Spaggia dei Conigli (Italy).
The Basque beach, one of the few which are located within a city, is also ranked the 15th best in the world. Top of the world ranking is Baia do Sancho (Brazil), followed by Eagle Beach (Aruba) and Cable Beach (Australia).